What's truly fascinating about the story of how Educated Beards coped with the COVID-19 pandemic is it shows the value of a superior branding program.
The maker of organic beard-grooming products is known for its strong branding well beyond its home market of Fredericton. Anyone familiar with the company can instantly recognize its iconic image of a bearded gentleman in black tie against a charcoal background. The program includes an education component, which teaches customers about healthy hair grooming, and a network of ambassadors.
Branding has been key to the company's success in the past four years, during which time Co-Founders Kevin Lebeouf and Alicia Philips, partners in life and business, have sold their products through 200 retail outlets in Canada and the U.S. And it helped the company continue to sell when the pandemic disrupted the bricks-and-mortar retail market last year.
"When the pandemic hit, we really had to pivot our business," said Philips in an interview. "We were very much a B2B business. Within a week, all our [purchase orders] got cancelled. As a strategic plan, what we had to do was to have one plan and it was to survive COVID."
In March, Educated Beards became a temporary B2C company – temporary because it values its relationships with retailers and wants to sell through traditional stores once the retail market stabilizes. Lebeouf and Philips still encourage their customers to purchase goods through stores, and they don't offer discounts on their website because they don't want to undercut their retailers.
But they have been able to sell through their website in the past few months, and understand that this will likely be a viable sales channel as the world emerges from the pandemic.
Educated Beards is a company that's well positioned for ecommerce sales because of the strength of its brand. Its branding exercise blossomed in the summer of 2018 when the company went through the University of New Brunswick's Summer Institute accelerator. Designer-in-Residence Philip LeBlanc worked with the team to refine a brand centred on the iconic bearded gentleman with a white shirt and black tie.
"When we first started the company, Alicia and I hired a designer and were looking for an old school look, refined and modern," said Lebeouf. "The first logo that came back, we loved it."
But that was only the beginning.
They kept building on that aura of masculine sophistication in all their marketing. For example, when they go to a trade show, they don't just have a booth. They have a study that can be assembled and taken down quickly, complete with inlaid book shelves and wooden flooring. It stands out in a convention hall full of vinyl countertops.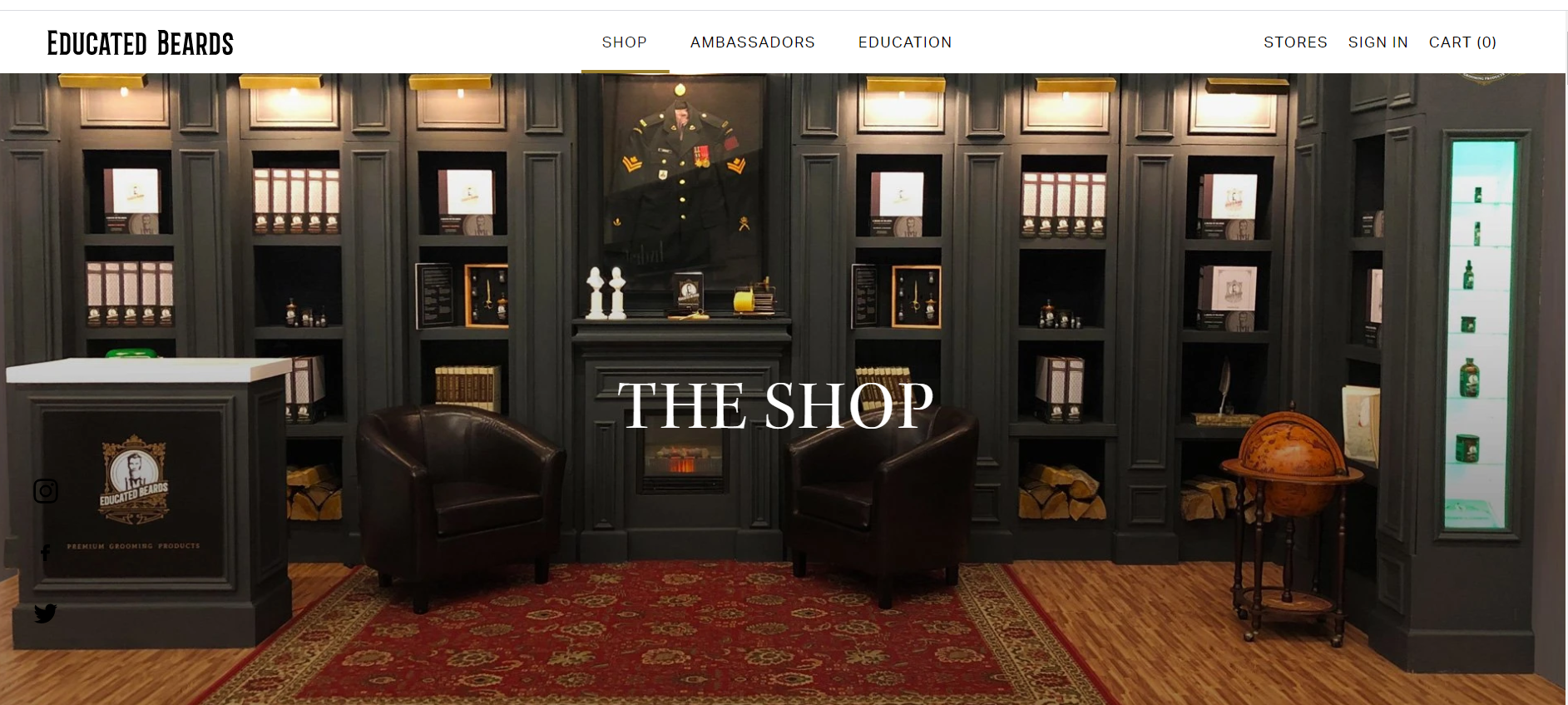 Educated Beards has also built up a team of ambassadors, re-enforcing that image of an elegantly hirsute gent in white and black. The ambassadors often attend trade shows, spending several days with the team. Once selected, they're trained in how to describe the product and support the brand, and they appear in marketing material clad in white and black.
"We begin an application process and we get quite a lot of interest and we're very, very selective about who we select," said Lebeouf of the ambassadors. "It's been quite awesome to have an extended marketing team really."
Just before the pandemic, Lebeouf and Philips traveled to Cape Breton for a photo shoot with some of their ambassadors. It meant that the employees – who now amount to seven people, including contractors – had fresh material to use in Educated Beards' content marketing as it shifted to a B2C model. That social media effort helped draw customers to the website.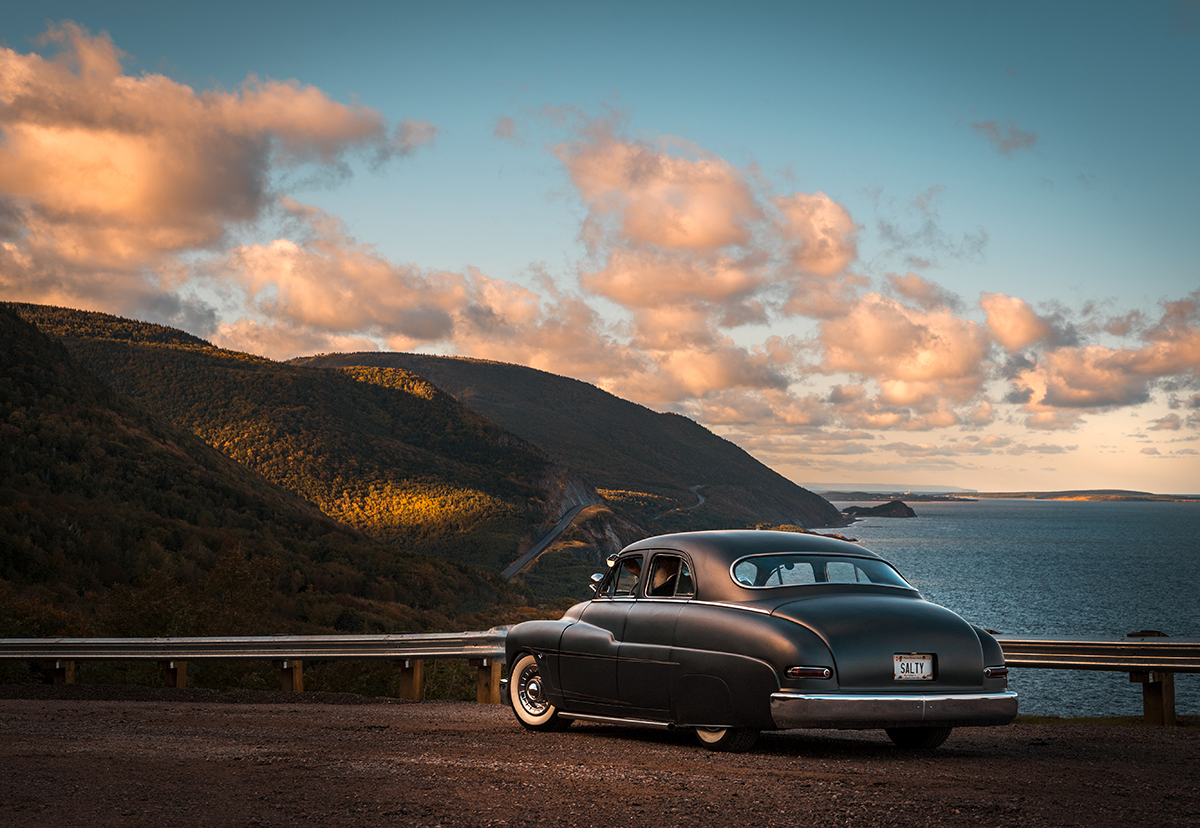 However, it hasn't all been smooth sailing. As Educated Beards amplified its social media campaign, Lebeouf encountered a problem with Facebook. He posted photos of the company's product, and Facebook's algorithms mistakenly identified the product as alcohol because it came in an amber glass bottle. It assumed the company was selling alcohol, which is forbidden on the social network. Lebeouf was able to straighten the problem out once or twice, but after it happened a few times the Facebook system froze his account. He's still trying to work his way through that.
Facebook notwithstanding, Lebeouf and Philips are looking forward to 2021, especially to their retailers returning to full force. The company's products meet the requirements of the European market, but need certification to sell there. The team is currently going through that process, which will likely take most of 2021 as the pandemic has slowed it down.
"We've got quite a lot of plans," said Philips. "We're making plans to expand into Europe, and several stores in Jamaica have reached out to us, and others as well."