Sponsored Content
Dalhousie University psychologist and researcher Dr. Christine Chambers has spent more than 20 years studying pain management in children. But it was the birth of her own kids that spurred her to create her non-profit: Solutions for Kids in Pain.
Chambers is a professor in Dalhousie's Department of Psychology and Neuroscience, as well as its Department of Pediatrics.
She is a faculty member at the university's Centre for Pediatric Pain Research and in 2018 she co-created Solutions for Kids in Pain, or SKIP, as a partnership with Children's Healthcare Canada – an industry group that aims to use community-building to improve patient care.
"I realized that all this great science that I had spent my career contributing to wasn't actually improving care on the front lines," she said in an interview. "Children's pain still wasn't being managed as well as it should be."
Chambers' specialization began partly by chance. She had known since she was in her early teens that she wanted to become a child psychologist, but her awareness of the field was limited to practitioners who themselves treated patients.
When the Nova Scotia native arrived at Dalhousie for her bachelor's degree, her academic advisor told her that becoming involved in the research component of child psychology would be useful when it came time to apply to graduate programs.
The only Dalhousie professor conducting child psychology research at the time was studying pain, so Chambers joined his laboratory. There, she realized it was research – not clinical work – that she wanted to devote her career to.
"At first, I had never heard of this area. I had a very stereotypical view around what psychology was focused on – things like anxiety disorders and ADHD," she said. "But I quickly became hooked on [pain research] and the need for knowledge that the field was just developing."
Aims To Assess Children's Pain
Her undergraduate degree from Dalhousie led to a Master's and PhD in clinical psychology from the University of British Columbia, and a fellowship at Brown University in Rhode Island.
After two years teaching at UBC, she returned to Dalhousie, where she joined the Centre for Pediatric Pain Research in 2003.
Based out of the Children's Building at the IWK, a few blocks from Dalhousie, Chambers' lab conducts experiments and research aimed at more accurately assessing children's pain levels and ultimately reducing their discomfort
Her team relies on a range of experimental methods, but one technique that she described as particularly useful is the cold pressure test.
In it, a child is asked to submerge their hand in cold water – about ten degrees Celsius – to induce discomfort. Chambers' team can then experiment with various pain management techniques.
For example, one of the first experiments that Chambers oversaw at the centre used cold pressure tests to show that parents who attempted to reassure their children actually caused their kids to experience the pain more acutely.
Children and their parents were divided into three groups: one in which the parents played the role of "pain promoters", becoming visibly concerned for their kids; one in which the parents modelled calm, confident behavior; and a control group in which the parents were given no instructions. The children of parents who modelled calm behavior experienced less pain.
Assesing Facial Expressions
Chambers said researchers can estimate how much pain children experience by asking them questions, as well as using analysis of facial expressions. Certain movements, such as a person squeezing their eyelids together, are known to be reliable indicators of distress.
In the past, research assistants trained to identify the telltale facial movements would analyze patients' expressions with the aid of their own judgement. Now, computer software that Chambers' team paid for with the help of a grant from the Canada Foundation for Innovation automates the assessment process.
A second early project from Chambers' team was a systematic review that collated the existing body of research around chronic childhood pain. The publication has since gone on to become her most cited work.
With the help of librarians, Chambers and her staff gathered all of the available literature that had been published on the topic. Then, using a battery of data analysis techniques, they condensed the current state of the research into a single, easily-referenced article.
"It's very useful because practitioners can employ it as a quick reference, with all the literature in one place," she said
The systematic review determined that headaches were the most common type of chronic pain in children, followed by stomach aches and back aches. About one in five kids at the time was suffering from some sort of recurring pain.
For the 10th anniversary of the publication, Chambers is working on a follow-up paper that will incorporate the last decade of scientific advancement.
Her team is still compiling a body of published research before beginning the analysis, making it too early to draw conclusions. Chambers said one issue of particular interest is whether levels of chronic pain in children have increased; many clinicians believe that they have risen.
Read More About Dal Researchers:
Shaun Boe Studies Role of Rehearsal in Rehab
Mae Seto Teaches Robots to Collaborate in Hostile Environments
Despite the success of projects like the 2011 literature review, Chambers said she became frustrated by how little of the research on childhood pain was being applied in the real world.
"It wasn't just knowledge that was holding people back," she said. "We have a lot of the knowledge, but people aren't necessarily aware of the science."
As recently as the 1980s, the orthodoxy around childhood pain had been that it was largely a non-issue, particularly in very young children. Babies often underwent surgery without the benefit of anesthetic because doctors believed that their neurological systems were not developed enough to feel pain.
As the science advanced, many clinicians did not apply the new information, either because they were constrained by a lack of time and resources or because they did not consider pain management a top priority.
"Some of it is awareness. If you think of busy clinicians, the amount of growing scientific literature they need to keep up to date on, it's just not feasible," said Chambers. "But there are other barriers as well... sometimes it's attitude, sometimes it's willingness, sometimes it's just hard to get pain to the top of the priority list."
The slow adoption rates for pain research reflect a larger pattern in medicine: clinicians are often slow to adopt the latest science, instead holding fast to convention. A now-infamous 2001 study from the National Academy of Medicine in the United States estimated that advances in scientific knowledge take an average of 17 years to be reflected in clinical practices.
Inspired by the births of her children, Chambers teamed up with Children's Healthcare Canada in 2018 to create Solutions for Kids in Pain. It aims to promote the application of the Centre for Pediatric Pain Research's work, including in doctors' offices and hospitals – a process that she describes as "knowledge mobilization activity."
Working with "Knowledge Brokers"
SKIP works with "knowledge brokers" in key cities, such as Edmonton, Ottawa and Toronto, to educate physicians and other medical professionals about how to minimize their patients' discomfort. At its Halifax headquarters, the organization employs four to six staff who run the rest of the national network.
Children's Healthcare Canada, which represents the country's children's hospitals, has rolled out SKIP methodology in all 48 of its member institutions nationally.
"SKIP really represents partnerships layered on top of partnerships layered on top of partnerships," said Chambers. "We engage a large network of researchers and clinicians. It's about a coordinating approach convening all kinds of different groups."
The work of the knowledge brokers is augmented with periodic social media campaigns that build on research done by Chambers and the Centre for Pediatric Pain Research prior to SKIP's creation, along with other research being conducted in Canada and around the world.
A foundational project was a 2013 YouTube video titled, "It Doesn't Have to Hurt," in which a verbose toddler suggests that parents and doctors distract children with games, songs, topical anesthetics and deep-breathing techniques during unpleasant medical procedures.
Online surveys, published in the medical journal JMIR Pediatrics and Parenting, showed that parents and medical professionals who viewed the video found it useful and planned to apply some of the suggested techniques with their own kids or patients.
SKIP does not conduct experiments, but Chambers said its activities often present opportunities for her research centre and other institutions to study knowledge mobilization techniques, allowing the two institutions to enjoy a synergistic relationship.
The result is that Chambers and her team are fast becoming a key resource for medical professionals.
"People reach out to us from all kinds of other areas, asking for advice and guidance," she said. "They'll say, 'I'm in this other area of children's health or adult pain, and we'd like to learn from what SKIP is doing so that we can make a difference in our research area.' We're really pioneering ways of getting research to people who need it."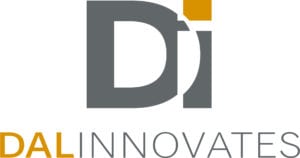 Sponsored by Dal Innovates
Dal Innovates provides opportunities for students and faculty at Dalhousie University to explore and experience innovation and entrepreneurship and develop knowledge, skills, and attitudes necessary to translate new ideas into innovations. We empower our students & faculty to be the best innovators, creators and entrepreneurs and make an impact on local and global challenges.