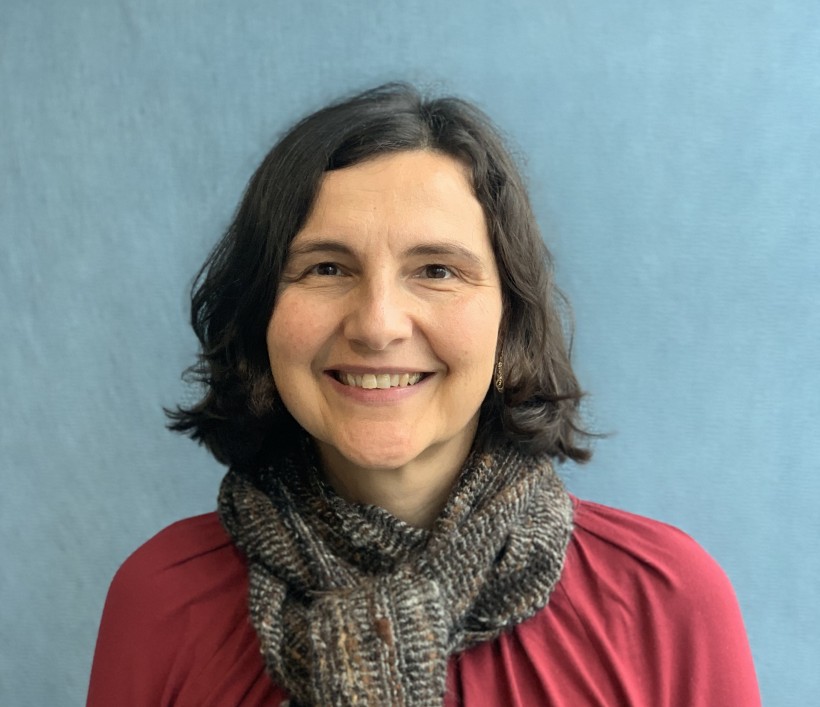 When Innovacorp investment manager for life sciences Lidija Marusic was nominated to the board of the Canadian Venture Capital and Private Equity Association, she saw it as an opportunity to become a national voice for the Atlantic Canadian innovation economy.
The CVCA represents institutional startup investors across the country. Marusic's new board seat is not her first – she also serves on the boards of BioNova and BioTalent Canada – but helping to run an investment industry association is a new step for her.
She said in an interview Monday that she plans to use the position to advocate for Atlantic Canada on the national stage. She added that the region's venture capital ecosystem may lag behind other parts of the country.
"It's a very interesting opportunity to be at the table, to understand better how the industry operates and to connect with your fellow members across the country," she said. "I think it's important, coming from a small region, to also be able to provide that representation."
The CVCA aims to have board members from across Canada, to ensure that each region can contribute to steering industry policy. With seat vacancies looming, the association approached Marusic early this year and formally approved her board seat at the CVCA's annual general meeting in June.
Despite her new voice at the national level, she worries Atlantic Canadian VC funding is not all it should be – particularly for life sciences companies.
Pre-seed and seed funding is readily available, including backing from angel investors, who Marusic said have played a vital role in building Atlantic Canada's innovation ecosystem. But she added almost all the companies she works with have to look elsewhere in Canada or abroad for multi-million dollar raises.
Appili Therapeutic Raises $17M for COVID Test
"One way to look at it is as, yeah, it's great that our companies are competitive and can get capital outside the region. This is what we want," she said. "On the other side, if you look at very developed regions in the world in terms of life science industry, there's lots of local venture capital available to those companies. And I think it's important to have that capacity, especially as the sector grows."
There is also reason to think that life sciences and biotech companies may face more severe challenges than their peers in other industries, she said.
A key player in the Atlantic Canadian startup ecosystem is Build Ventures, which was created to address a gap in funding for more mature companies. But she said that Build tends to avoid companies that need lengthy regulatory processes in favour of those with simpler paths to market, particularly in information technology.
The life sciences sector has seen impressive growth in Atlantic Canada. Stats from the Entrevestor databank show that by 2018, Atlantic Canadian biotech companies employed at least 1,300 people. And in May, the PEI BioAlliance released a study that found the bioscience sector to be the province's second largest export industry.
For that expansion to continue, Marusic said the availability of funding needs to improve. She suggested a venture capital fund focused specifically on Series A and later funding rounds for life sciences companies would be a boon to the ecosystem.
In the shorter term, meanwhile, she sees the effects of COVID-19 as potentially spurring existing companies to new successes, as several local players continue to develop pandemic-related products.
Dartmouth's IMV is working on a coronavirus vaccine and announced in May that it had raised $25.1 million from selling shares and warrants on the TSX and NASDAQ exchanges.
And Sona Nanotech is preparing to commercialize a COVID-19 rapid test kit that has driven a 7,300 percent rally on the Canadian Securities Exchange since Jan. 2.
Whether or not those successes continue, she cautioned, is dependent on how regulators respond to the new technologies.
"Bear in mind, none of the local companies (mentioned here) have products that have been approved yet," she said. "So if they're able to develop those products, and they work, and they get approved, then I think it's going to be significant. It's going to be important."
Disclosure: Innvoacorp is a client of Entrevestor.