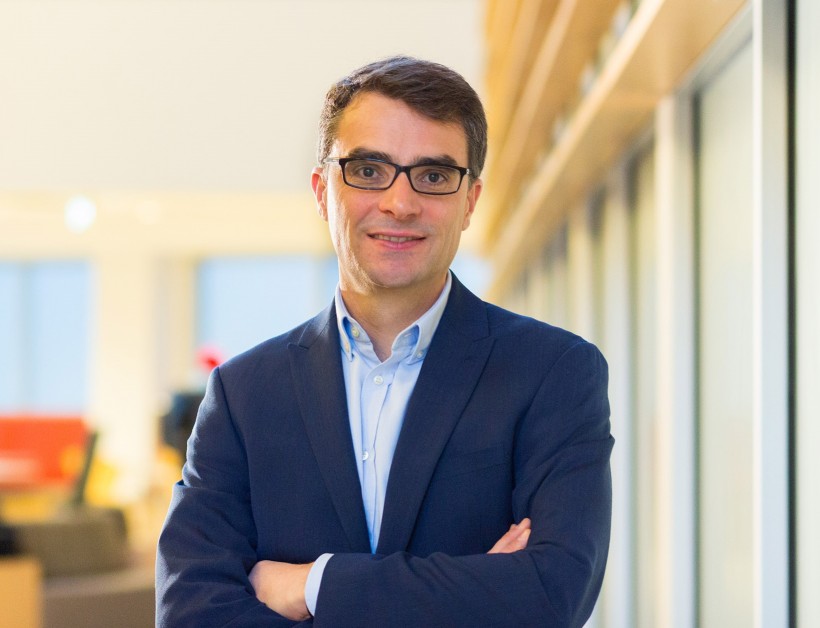 Dartmouth-based drug discovery company IMV Inc. said Wednesday that it is making advancements on a possible vaccine for Covid-19.
The company said it will use its DPX delivery platform, which releases drugs in doses over an extended period of time, with the goal of developing a vaccine against the disease that has spread around the globe this year. Vaccines against infectious disease have been a core part of IMV's mission since the company began in the early years of this century.
The company intends to conduct Phase 1 trials (which assess the safety of a drug) on the vaccine called DPX-COVID-19 in conjunction with leading experts in infectious diseases.
"We appreciate the urgent need to find solutions to the growing pandemic," said IMV Chief Executive Frederic Ors in a statement. "Across our many clinical studies, we have observed DPX technology to elicit a robust immune response with a sustained effect, including in sensitive populations. We believe this technology offers a meaningful solution as a potential vaccine, especially in older adults and those with pre-existing conditions who are most at risk to this virus."
IMV shares soared on the announcement, even though stock markets overall on Wednesday were continuing their recent plunge. IMV shares peaked at $5.21 (a 79 percent gain over the previous close) in early trading on the Toronto Stock Exchange, though they later settled to $3.19, an increase of 10 percent. The shares' high in the past year was $7.08.
Last month, the company announced "breakthrough" results in the Phase 2 clinical trials of its flagship drug DPX-Survivac, which was being tested on 22 patients with advanced recurrent ovarian cancer. The study found that 79 percent "achieved disease control" and 53 percent experienced a shrinkage of their tumours.
Now the company is working on a vaccine for Covid-19 and is collaborating with three leading experts in infectious diseases:
Joanne Langley, M.D. and Scott Halperin, M.D., of the Canadian Center for Vaccinology at Dalhousie University, the Izaak Walton Killam Health Center and the Nova Scotia Health Authority and the Canadian Immunization Research Network;
And Gary Kobinger PhD, Director of the Research Centre on Infectious Diseases at the University Laval in Quebec City and Global Urgent and Advanced Research and Development in Canada.
IMV said in a statement these investigators will assist with preclinical and clinical evaluation and with further development strategy in collaboration with the Canadian government and others.
Halperin was in the news earlier this month because he was one of the researchers at Dal who received a total of $1.9 million from the federal government to study the social implications of the Covid-19 pandemic. Halperin received $500,000 to examine public health policy and the cultural dimensions of the epidemic.
IMV said it believes it can offer an accelerated development of a "rapid, large-scale production of a vaccine" because its proposal is for a "peptide-based approach" combined with the portability of the DPX platform.
Langley, who has worked with IMV previously, said she has been impressed with the company's approach to vaccines.
She said: "I believe this collaboration creates the possibility of an accelerated path to clinical development of a vaccine to prevent COVID-19, and underscores the importance of public-private partnerships to tackle this epidemic."