Halifax dental technology startup PhotoDynamic has hired a new CEO to steer the company through the commercialization process.
Ying Tam, whose last job was as managing director of health at Toronto startup hub MaRS Discovery District, succeeds Martin Greenwood.
Tam's first major initiative is to take PhotoDynamic's flagship product, PhytoLight, to market in what he describes as a "controlled launch" with no more than 40 orthodontists as its first customers.
"Marty (Greenwood) and I were talking, he showed me the product, and I was just floored at how far they had taken it," said Tam in an interview, adding he was surprised PhytoLight was not already for sale.
Tam is an innovation economy veteran with experience in both startups and established companies including consulting firms CGI and EY, the latter of which has more than 10,000 employees. He is currently splitting his time between Nova Scotia and Toronto, where he can tap into a larger network of investors.
PhytoLight uses natural extracts from a wild Nova Scotia plant, along with a special light, to help reduce plaque buildups on patients' teeth. Such buildups are a common side-effect of braces, so Tam and Greenwood plan to target orthodontists as their beachhead market.
The "controlled launch," Tam added, is aimed at ensuring PhotoDynamic's sales do not exceed its manufacturing capacity.
As of now, the company produces PhytoLight at a facility housed within The Labs at Innovacorp — the Nova Scotia venture capital Crown corporation's office building for life sciences startups. But Tam said the company has previously grappled with supply chain problems and he worries about inadvertently creating a backlog of unfilled orders.
So, the controlled launch will last about a year before PhotoDynamic starts outsourcing its manufacturing to two facilities the team has already selected.
The initial customer base will be drawn from orthodontic practices with whom PhotoDynamic has existing relationships and will be spread across Canada and the United States, thanks to the fact that PhytoLight is already licensed by the U.S. Food and Drug Administration and Health Canada.
Later, Tam said there is a possibility PhotoDynamic could market a version of its product for dentists or even employ a direct to consumer sales model, albeit with some tweaks to the product.
And a new study conducted by the Harvard University-affiliated Forsyth Institute in Cambridge, Massachusetts has suggested that PhotoDynamic's technology could yield other health benefits, such as helping to control gingivitis — inflammation of the gums that poses risks including cardiovascular damage, and which is tied to oral hygiene issues.
"What we want this technology to do is prevent bad hygiene," said Greenwood.
"But when we take these patients (in the Forsyth study), we're actually saying, 'Well, we think we can prevent them from getting worse, but how can we reverse this?'"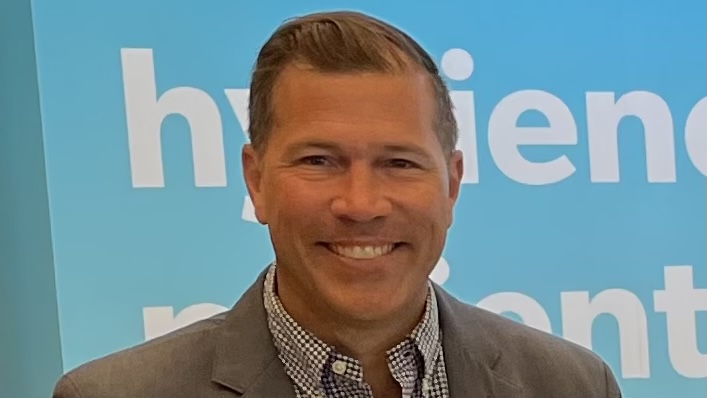 Former PhotoDynamic CEO and current board member Martin Greenwood
Subjects in the study with large amounts of plaque saw not just a decrease in the rate at which it accumulated on their teeth, but an actual reduction of existing buildups.
So far, PhotoDynamic has eight employees, with two more job openings in the process of being filled. And when PhytoLight launches at scale next year, Tam plans to significantly increase the team's sales and customer support staff — particularly because orthodontists tend to demand high-quality customer care.
In the meantime, PhotoDynamic is also raising an extension of the $2.3 million seed round it closed in 2020 to cover its costs during the "controlled launch," particularly product and manufacturing expenses, with a full funding round at a higher valuation coming in about a year.
So far, about half of the capital PhotoDynamic has raised over its lifetime has been from players in the orthodontic space, including both clinicians in private practice and the American Association of Orthodontists, which Greenwood said in 2020 was key to his go-to-market strategy.
"One of the things I find really compelling about the PhotoDynamic situation is that the potential customers are the investors," said Tam.
"If potential customers step up and want to put in angel money, that's a real big flag that you might be on to something."