A team in Halifax has completed the soft launch of a new social media network focused on "talk", and hopes it will become the next big thing in online interactions.
Watzan, a Halifax-based content curation platform for the pharmaceutical industry, has developed a new product for the mass market – a social network that allows people to post with their voices. It's called ililli – pronounced EYE-lilly – and it lets you record up to 15 seconds of audio on your phone and post it online.
The new company had a soft launch in conjunction with a major oncology conference last week, and should be available to the general public in a few weeks.
"People want to talk, but the problem is that talk is kind of elite now, it's podcasts and the like," Charles Benaiah, the CEO of both Watzan and ililli, said in an interview. "Most of us don't have the equipment to do that. But we all want to talk and we all want to be heard."
A former venture capitalist and graduate of Dalhousie University, Benaiah was just starting Watzan in 2014 when he visited his alma mater and learned of Atlantic Canada's burgeoning entrepreneurship community. He decided to grow the company in Halifax, where the company now employs more than 20 people. The only employee who doesn't live in Halifax is Benaiah himself, who moved from New York to Toronto before the pandemic.
Watzan has never raised equity capital but has been profitable – not just cash-flow positive, but profitable – every year since its inception. Its revenues in 2020 increased 75 to 85 percent year-on-year. Now its team is attacking a broader market with ililli.
"We're seeing audio come to the forefront," said Benaiah, adding that the exclusive network Clubhouse is exploding and podcast advertising revenue is expected to hit $1 billion this year.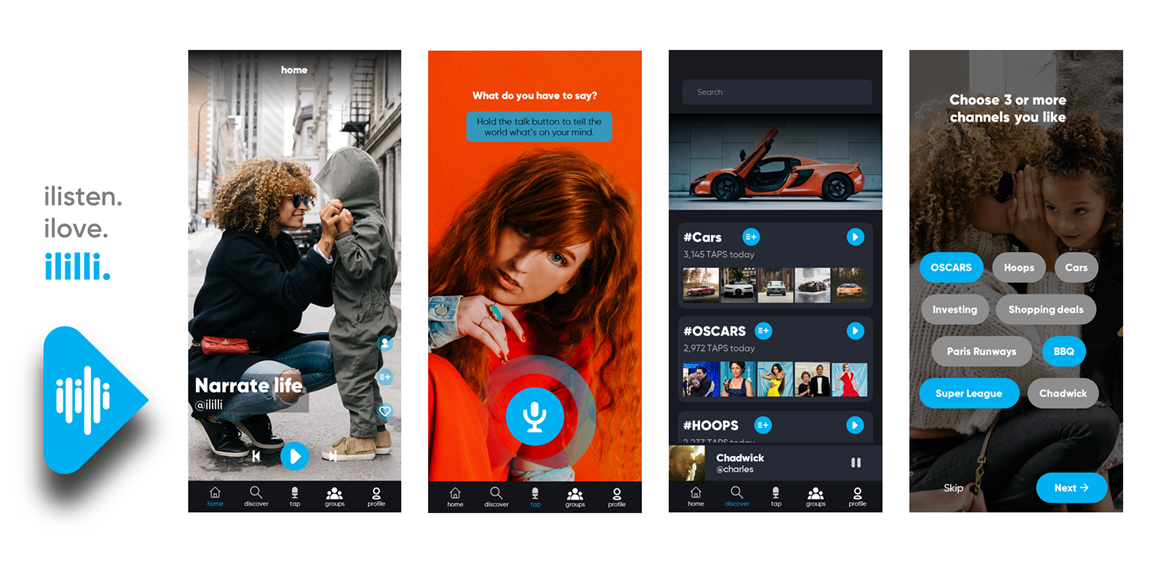 The key to the new product is the tiny audio post – or TAP. A TAP is up to 15 seconds of audio you can record on a phone and share with the network. Like any social network, you can follow other users, like their TAPs, and subscribe to channels.
Benaiah said it takes about six seconds to post a TAP, which allows users to be spontaneous. For instance, someone watching a hockey game can use their voice to capture the excitement of an overtime goal or the outrage of a cheap hit.
The platform allows you to listen to other people's posts just by pressing play. A user could follow a big event and hear what people have to say about it in real-time.
"With most of us, most of our time is spent focusing on everyday things like hockey games or donuts or what we're doing, but it can be really sophisticated." He said the social network could be used for a political discussion, or by podcasters to plug their latest episode.
Leveraging the network it developed with Watzan, the team is holding a soft launch for the new product at the American Society of Clinical Oncology conference, an annual meeting for the association of 45,000 cancer professionals. Ililli already has traction with some medical publishers, and the pharma giant Astra-Zeneca is advertising on the platform during the ASCO convention.
What Benaiah wants is a broader audience who will use ililli as they would Facebook, Twitter or Instagram.
"I'd love to get people in Halifax and the Atlantic region to realize that this is the first social media network built in Canada," he said. "And for all of the development, design and engineering, everyone who worked on this is based in Halifax."