As COVID-19 continues to menace much of Canada and the world, it's clear that elderly populations are uniquely impacted. But a growing crop of Atlantic Canadian companies are offering potential solutions.
More than 70 percent of the people killed by COVID-19 in Canada have been over the age of 80, but the same group accounts for less than 12 percent of hospitalizations. A June report from the Canadian Institute for Health Information found that 81 percent of COVID-19 deaths have been in long-term care homes.
In Nova Scotia, the Northwood care home has accounted for 84 percent of COVID-19 deaths. According to Aging2.0 chapter ambassador John Hamblin -- who has been involved in multiple, innovation-based projects at Northwood -- possible factors have included inadequate ventilation, overcrowding and other problems not easily addressed by facility staff.
"I know for a fact that the people at Northwood are good people," Hamblin said. "[They] are some of the most caring people I've ever seen. I don't think any of them ever went home during this without tears in their eyes."
In recent months, Entrevestor has reported on startups whose technologies could help protect vulnerable seniors, like those at Northwood.
In some cases, the companies aim to improve the efficiency of operations at care homes. Others aim to help elderly patients stay at home for longer.
In no particular order, here are six residential and senior care startups to watch:
Lisa Williams, Founder
The WellCheck app from this Miramichi, New Brunswick-based company, is the consumer version of Founder Lisa Williams' UNUM Health, which sells software that allows homecare workers to communicate with their employers. The version for the general public allows elderly people to communicate with their loved ones or caregivers via a smartphone app.
The app asks them a daily set of five questions meant to track their mental and physical wellbeing, such as "Do you feel rested?" and "Have you been taking your medication?"
"The daily check in by the family, or it could be a friend as well, would be helpful to keep that person virtually connected, instead of that human interaction that we're going to be missing again if we have a second wave," said Williams in an interview, referring to WellCheck's capacity to bolster seniors' support networks during the pandemic.
John Robertson, CEO
Halifax-based HomeEXCEPT uses Bluetooth sensor technology and machine learning to track the movements of an elderly person, with an automated message notifying their caregiver if they show signs of being injured or falling ill.
The product is now available to retail buyers, and a "campus" version that incorporates contact-tracing for medical facilities is slated to begin beta-testing this summer.
A recent update to the platform also made it possible for customers to install the Bluetooth equipment themselves, reducing the potential for installers to spread COVID-19.
"If your mother or father are living on their own at home … and you call to check up on them, what are they going to say? 95 percent of the time, they're going to say everything's great," said CEO John Robertson. "By putting sensors into the home that are not infringing on their privacy, that's where we can extract objective, quantifiable data."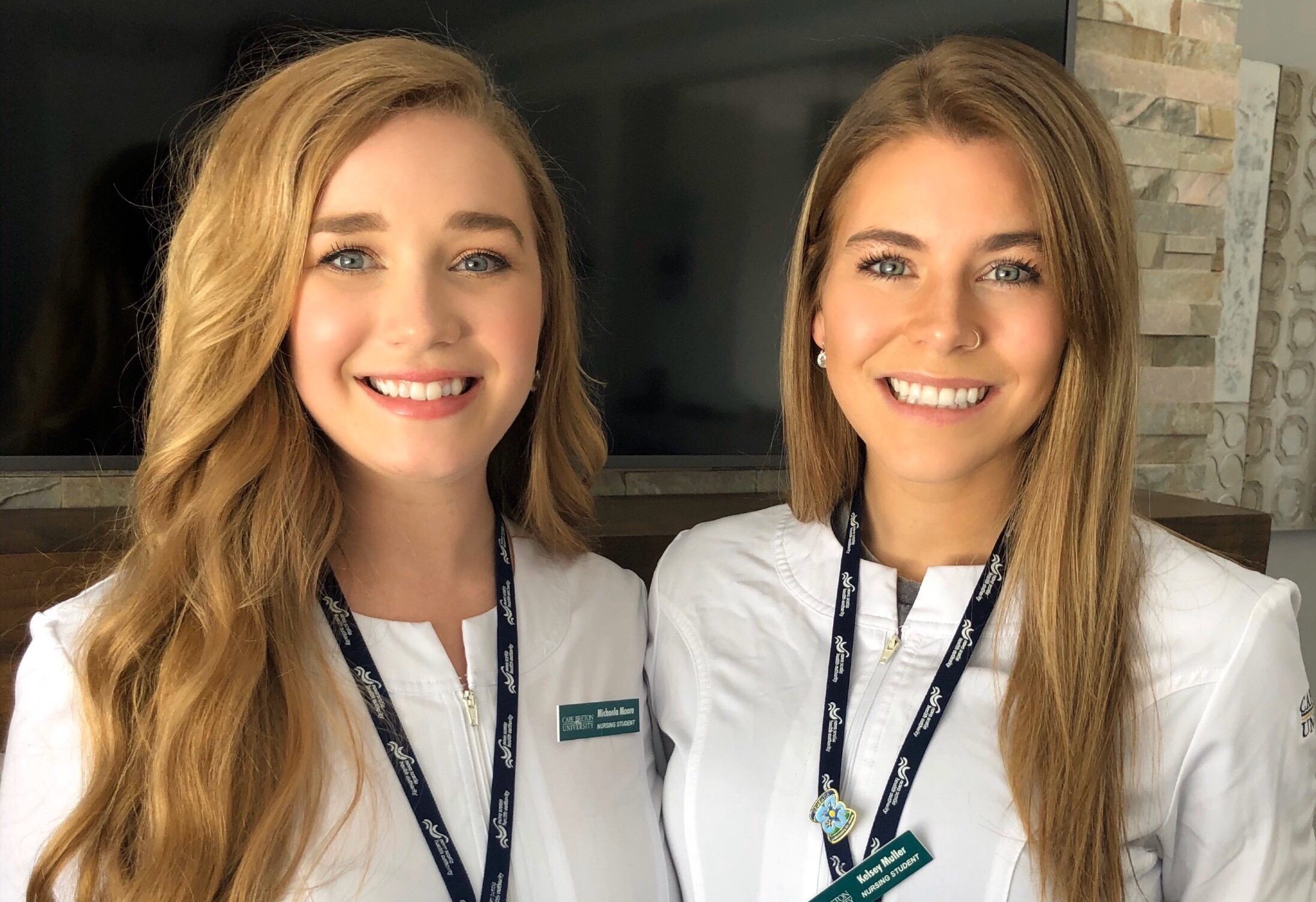 Rest Assured
Michaela Moore and Kelsey Muller, Co-Founders
Sydney-based Rest Assured is developing software to connect with hospitals and long-term care facilities' existing, digital records-keeping infrastructure.
Family members of patients and residents will be able to log into a web portal to see details from their loved ones' medical charts. The system will connect to facilities' databases using an API, or application programming interface.
"This will allow for reduced workload for nurses, as it will decrease call volume and it will direct time back into patient care," said Muller in an interview. "So it will benefit nurses from a time perspective and it will be beneficial for families because it will provide them with timely, relevant information."
The company ranked among the top five teams in this year's Techstars Startup Weekend, the theme of which was COVID-19. Their performance in the international event earned them the opportunity to participate in the Startup Weekend bootcamp, as well as gained them a US$10,000 grant.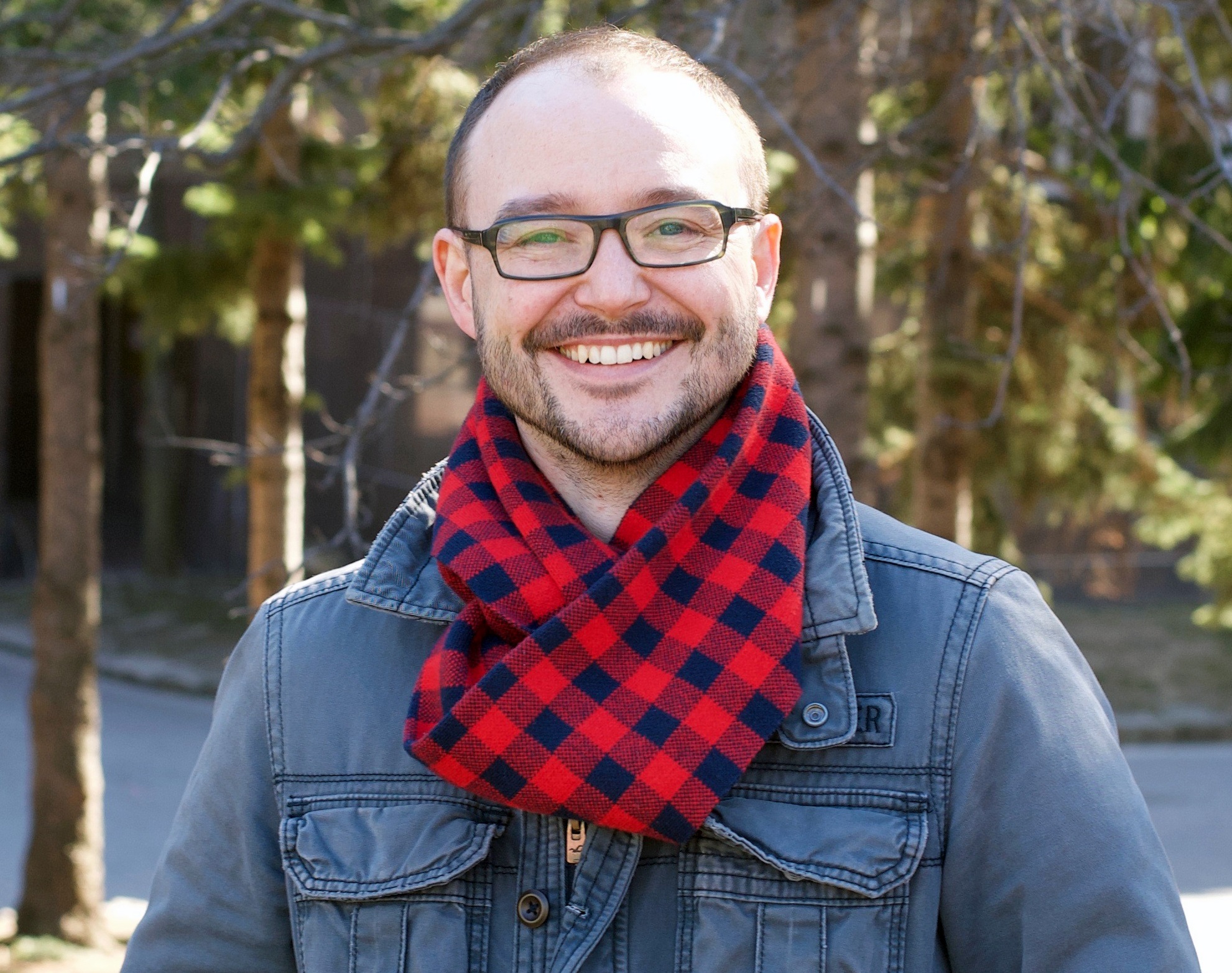 Michael Cullen, CEO
Halifax-based Novalte is creating equipment that will allow people with mobility problems to use devices such as the Amazon Echo and Google Home to control adjustable beds, light switches and other electronics.
Before COVID-19, John Hamblin helped facilitate a pilot project in which Novalte devices were installed on two floors of Northwood.
Pandemic-related alterations to the building led to the removal of the equipment, but Hamblin said in an interview that residents described the technology's impact as "life changing."
"There were people who were literally in tears explaining how this had helped them," he said.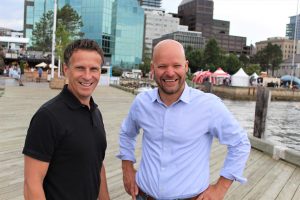 David Burke and Dan LeBlanc, Co-Founders
Halifax-based Nxtgen uses a combination of wireless motion sensors and wearable devices to track residents' movements in long-term care facilities.
The platform tracks residents' activity levels, as well as the extent to which they engage with facility programs and community events. The data is used to produce a metric called a person's "M-Factor", which can be monitored by loved ones and facility staff.
Marketing manager David Spriet said in an interview that Nxtgen is used in facilities in Nova Scotia, Newfoundland, North Carolina and Tennessee, with more United States care homes coming online soon.
The amount of sensor data generated means that the technology can also be adapted for intra-facility contact-tracing.
"Our platform is more valuable than ever – not only can we add quality and longevity to the lives of our elders, we now save lives," said CEO David Burke in a May statement.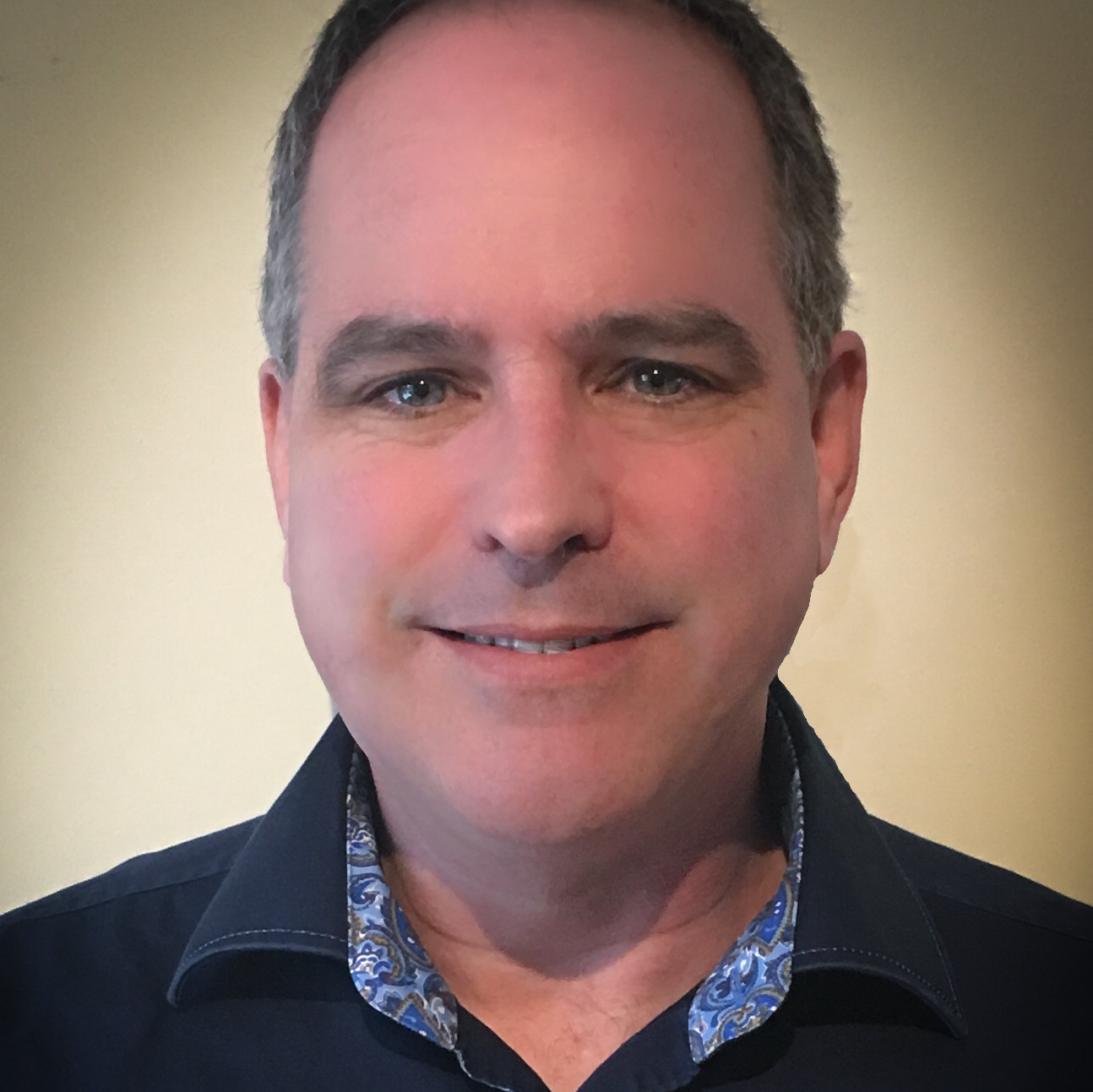 Stewart Hardie, CEO
Halifax-based Tenera Care is using wearable devices to track the movements of seniors in residential care homes and eventually replace existing nurse page systems, which rely on patients pressing buttons or pulling chords to call for help.
The movement data Tenera gathers can be used to warn healthcare workers if patients are injured or are falling ill. For example, frequent visits to the washroom could indicate urinary tract infections in some people.
"We understand [residents'] movements, their sleeping habits, their socialization ... really everything about them," said CEO Stewart Hardie in an interview. "We can identify changes and address issues before they happen."
And in the current climate, the same data is useful for contact tracing. Atlantic Canadian care home company Shannex has already begun using Tenera's product for the purpose, said Hardie.