In the wake of a PEI BioAlliance white paper that described systemic barriers to recruiting life sciences talent from outside Atlantic Canada, startup community observers say the same stumbling blocks exist for information technology companies across the region.
But the Atlantic provinces still enjoy comparative advantage even in some domains where they are troubled — a distinction industry watchers recommend emphasizing to prospective newcomers.
Kathryn Lockhart, CEO of remote startup accelerator Propel, said a sweeping housing shortage and the poor reputation of Atlantic Canadian healthcare systems are impairing startups' abilities to recruit employees. As a potential workaround, she recommended the Atlantic provinces shift their focuses from marketing themselves individually to marketing the region as a whole.
"I fundamentally believe an Atlantic Canadian recruitment voice is much stronger than any individual province," said Lockhart. "Having a talented individual relocate to any of our beautiful provinces, actually accomplishing that is a different story and a very harsh reality these days. We pique their interest in lifestyle, and potentially cheaper housing, and a really new, interesting job. But those deals are lost on access to healthcare and housing shortages right now."
In a May publication titled HR Strategy 2025: Breaking Barriers - Driving Growth, the PEI BioAlliance said externalities to the life sciences industry are hampering recruitment in an already tight labour market. It described a lack of available housing and high prices as key issues, along with the generally increasing cost of living.
Lockhart said the same problems are significantly affecting the IT companies her accelerator works with.
"We've heard these stories before, like, 'Great, I found a senior developer who's willing to relocate to whatever (Atlantic) province' … And then they find out that they can't get a family doctor, and they're like, 'Oh, forget it. I have young kids, and my partner is expecting. We're not moving.'"
But, Lockhart stressed, even in the domains of housing and healthcare, Atlantic Canada is still largely either more attractive than urban centres west of the St. Lawrence, or at least not less attractive.
For example, rental rates in Halifax — one of the most expensive places to live in Atlantic Canada — are still only the 17th highest in the country, according to a report from Bullpen Research and Consulting and online marketplace Rentals.ca.
And the Ontario Nurses Association last week described emergency room wait times in that province as "horrific."
"(Housing) is an issue here, but it's not a unique issue here," said Ian Munro, chief economist for the Halifax Partnership. "And it's kind of a similar story, I think, on the medical, access to a doctor question. That is and has been a story across Canada for many years."
Vivian Beer, manager of HR strategy for the PEI BioAlliance, said some companies have looked to private sector solutions for healthcare concerns from prospective employees. For example, Charlottetown's BioVectra, which manufactures pharmaceutical ingredients and is owned by Miami-based private equity firm H.I.G. Capital, buys its employees access to Maple — a telehealth platform that offers a range of services, including some forms of acute care.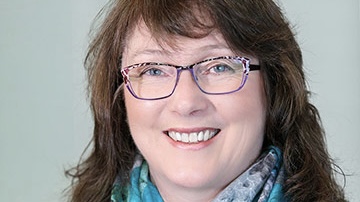 Vivian Beer, manager of HR strategy for the PEI BioAlliance.
She also said that while housing shortages are an obstacle to recruiment, they also reflect Atlantic Canada's economic growth, which is a point in the region's favour.
"They're building houses and they're building apartment buildings as fast as they can," she said. "And obviously, like many parts, there's shipping (supply chain) challenges that were brought on by the pandemic. So that can hold up construction projects.
"But they're building as fast as they can to increase the number of accommodations."
The P.E.I. government also recently passed legislation mandating pay transparency from employers — a policy that could appeal to job-seekers looking to ensure their compensation is competitive.
Cathy Simpson, the CEO of New Brunswick-based industry group TechImpact, echoed Lockhart's advice for Atlantic Canada to market itself as a unified region, rather than four distinct provinces.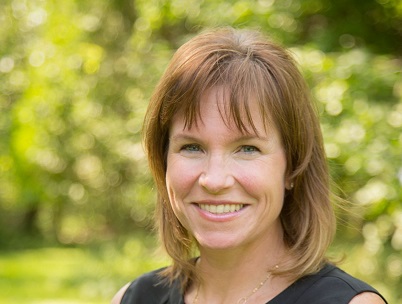 TechImpact CEO Cathy Simpson.
She added that strengths the four provinces could emphasize in outreach efforts include a robust broadband network, important for IT companies; house prices that remain lower than the rest of the country at an average of $465,100 compared to $746,146 nationally; rising immigration numbers that promise to expand the labour supply; and Dalhousie aggressively scaling up its computer science programs.
"There are informal groups that are working (to promote) the startup and incubator area, but also there's interest in just talking about Atlantic Canada's tech at a total industry level," she said. "So there is interest, and we have been informally getting together and saying 'How can we better represent the value proposition of Atlantic Canada?'"
On that front, Simpson promised, there will be more news to come.