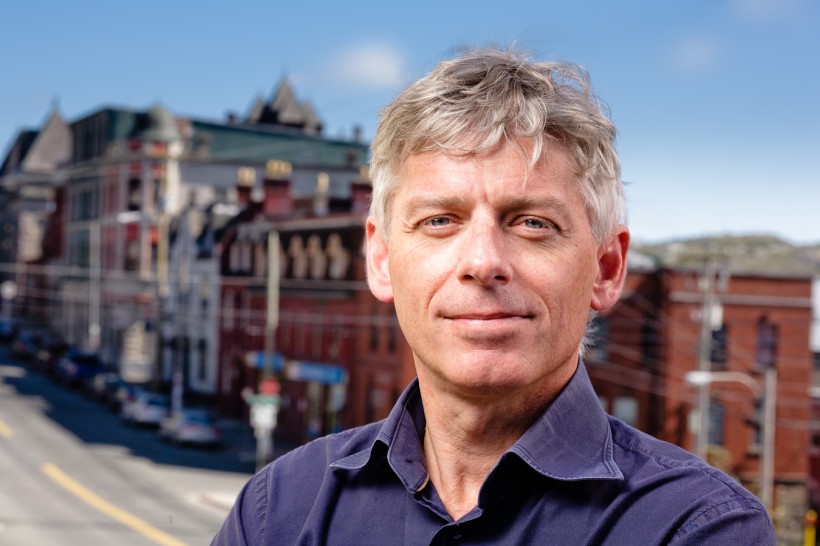 A year of signing up large enterprise clients has Mark Kennedy being in a position later this year to entertain a Series B funding round.
Kennedy is the CEO of St. John's-based Celtx, which has been a pioneer in producing a range of software for the film industry.
Founded in 2000, the company has attracted millions of users who are film writers, designers, producers and others involved in "scripted media" like film, video, games, theatre and the like. The company's breakthrough came when it launched its software-as-a-service product in 2012 and began to focus more on gaining revenues.
Kennedy said the company added more than 1.1 million registered users to its Software-as-a-Service and mobile products in 2016, but the big news was that it began to gain more customers for its enterprise offering, which is designed for large studios.
"About a year ago, we decided to tweak the product so it catered more to that type of company," said Kennedy in a phone interview from St. John's. "The first quarter is usually our strongest quarter for sales, and in the first quarter last year we saw increasing inbound interest in those specific customers — we were coming into the orbit of these much larger players."
The enterprise clients listed on the company's websites include: Univision, a Spanish-language television network in the U.S. whose 2015 revenues were US$2.9 billion; Rovio Entertainment, the Finnish maker of Angry Bird; Buzzfeed, the New York Internet media company, and the U.S. cable TV giant HBO.
In particular, Kennedy said the company has been making inroads in the Latin American market — so much so that one of its recent hires has been a customer services representative whose first language is Spanish.
Mariner XVu Sales Growth Tops 30%
One reason Celtx is succeeding at the enterprise level is that the company made the choice about two years ago to give its clients the ability to work on episodic series. Celtx caught the wave of multi-episode series that is all the rage with viewers now, and Kennedy said Latin American companies are especially prolific in these productions.
Celtx has also made steady inroads into the educational community, and is helping not only post-secondary institutions but also high schools teaching film to students.
The client base now includes the Philadelphia School District, which is comprised of 25,000 schools.
And there is crossover between the film and educational clients. For example, the Toronto-based French-language TV network TFO is using Celtx software in its educational programming.
Pinning down the exact number of customers is difficult, because clients tend to use the software when they're working on a project and can then set it aside for months. But Kennedy said 800,000 people downloaded Celtx's mobile app in 2016. It is now seeing about 250,000 unique visits each month in the SaaS product. Overall, its revenues have increased by at least 55 per cent in each of the last three years.
To increase sales, especially among enterprise clients, Celtx this year hired Wade McCallum, formerly of Radian6 and Salesforce, to be vice-president of sales.
He is now building up a sales team in Halifax.
Celtx last raised money two years ago when it brought in $3.3 million from Build Ventures of Halifax and its original backer, Killick Capital of St. John's. Kennedy has spoken of building up to doing a Series B funding round, considerably larger than the last round, once the company gets its sales to the right level.
"We're not far from those metrics now — we should be in solid Series B metrics by the end of the year," he said.
"And we're getting inbound VC interest once or twice a week, all out of the States, both East Coast and West Coast."