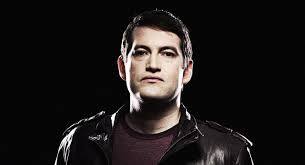 When veteran tech entrepreneur Darren Gallop learned how hard it was to meet his partners' demands for cybersecurity, it led to the creation of a new company that helps with such tasks.
Gallop is best known as the founder and CEO of Sydney-based Marcato Digital Solutions, which provides online administration systems for music festivals. As his company grew, Gallop learned Marcato had to meet the cybersecurity standards laid down by his major clients, companies as large as Walt Disney Co. Working with his tech team, he set out to automate the process of understanding and meeting cybersecurity standards. When others in the market learned about what the Marcato crew had done, they contacted Gallop asking to use the new tool.
Thus the new company called Securicy was born.
"Large companies have CISOs (chief information security officers) to make sure they're keeping up-to-date with the cybersecurity landscape," Gallop said in an interview at the Atlantic Venture Forum in Halifax last week. "What we do is we give that functionality to small and medium-sized businesses who can't afford their own CISO."
Securicy is a software-as-a-service product that helps enterprises navigate the complex routes to make sure they are compliant with their clients' and partners' cybersecurity standards. This field is so complex that even tech entrepreneurs are often asked for material they've never heard of.
The New Look of Sydney's Tech Hub
"When they get started with cybersecurity, people know they need to do something but they don't really know what it is," said Laird Wilton, the former Marcato chief revenue officer who is now working full-time on Securicy. "This system is really good at helping them get started."
Securicy offers its clients a dashboard that automates the procedure so these small businesses can quickly adhere to common standards.
Though cybersecurity protections are constantly evolving to keep ahead of the most current threats, the standards are more constant and Securicy users can remain up to date with these standards. When standards or best practices change, the platform is updated and these changes spread to the clients.
As Marcato continued to grow into a company with 16 employees, Gallop and Wilton last autumn began to develop the new cybersecurity business. Gallop is still at the helm of Marcato, while Wilton is working full-time at Securicy.
In April, they began paid beta tests with five clients, adding five more in short order. Early this month, they plan to introduce a further 10 clients, bringing the total to 20.
Securicy now has 10 employees, and the cofounders expect the staff to double in the next six to 12 months. So far, they have raised more than $500,000 to finance the company.
Wilton said the feedback from users so far has been positive. Simply being asked questions about their cybersecurity infrastructure can teach small business owners in a range of fields what they need to do to become compliant.
Gallop said that starting Securicy has been different than Marcato because he had to be a jack of all trades in starting his first company but can now delegate to specialists.