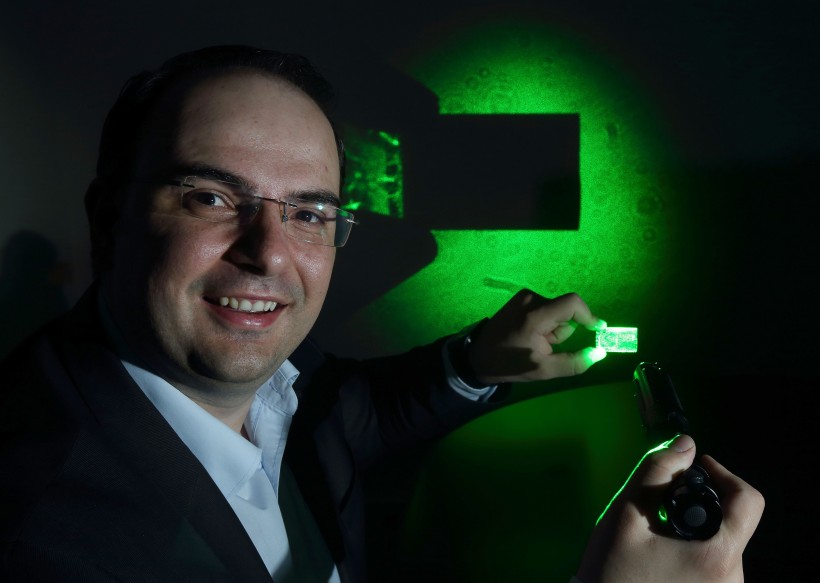 Metamaterial Technologies Inc. has received a $5.4 million grant from Sustainable Development Technology Canada, or SDTC, almost doubling the money going toward the Halifax company's metaSOLAR division.
In June, MTI said it had signed a $5.6 million agreement with aerospace giant Lockheed Martin to develop materials that enhance solar power and can be used on aircraft. The partners agreed to work on the development of metaSOLAR, which incorporates advanced, lightweight materials, suitable for flights.
Now STDC, an arm's-length foundation created by the Government of Canada to fund clean technologies, has said it would provide $5.4 million for metaSOLAR.
This is only the latest in a series of major announcements this year by MTI, which has announced three funding deals worth almost $20 million and launched commercial production of its MetaAIR product. The company's biggest financing announcement this year was an $8.3 million round in April, led by Radar Capital of Toronto and joined by Innovacorp and other investors.
"Metamaterial Technologies is capturing sunlight in new ways for our—and the Earth's—benefit," said SDTC President and CEO Leah Lawrence in a statement. "This Halifax-based clean tech company is doing extraordinary things to increase the efficiency of solar cells, and SDTC is proud to be a supporter."
MTI is dedicated to producing metamaterials – materials whose compounds are not found in nature – that have an impact on light. The company is already working with Airbus to produce metaAIR, a transparent screen that filters out laser beams. Now the company is moving into its second product line, solar power, and again working with one of the world's leading aerospace companies.
Palikaras Among the Winners at EY Entrepreneur of the Year Award
MetaSOLAR incorporates NanoWeb, a highly conductive metal mesh printed on to any surface using MTI's proprietary Rolling Mask Lithography manufacturing tool. RML is used to manufacture functional materials in a variety of shapes and designs, allowing MTI to create a new class of smart materials for a wide range of applications.
It's understood that metaSOLAR will be a lightweight material that can be shaped to fit on to any surface. For example, it could eventually be used to line an airplane wing and generate electricity while the plane is in flight.
SDTC has also provided money to two other Nova Scotian cleantech companies -- Halifax-based Carboncure Technologies and Chest-based Sustane Technologies.
MTI said the transport industry accounts for about 23 percent of energy-related carbon dioxide emissions, and transport-related CO2 emissions are projected to increase by nearly 50% by 2030. It hopes MetaSOLAR will help to reduce these numbers.
"Today marks another milestone in the advancement of our solar technology, and this investment allows us to accelerate and expand our research and development for the transportation industry," said MTI Founder and CEO George Palikaras. "At MTI, our team is working to develop and commercialize a new product called MetaSOLAR, which will be the first light-weight and high-efficiency silicon-based solar cell technology suitable for the transport industry here in Canada and globally."