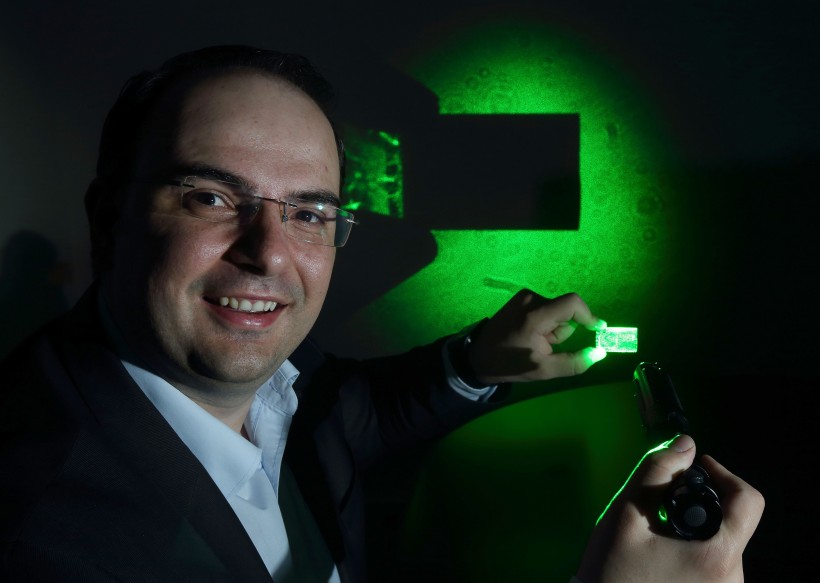 Metamaterial Technologies Inc., the Halifax company that makes artificial materials that can alter light, has closed an $8.3 million round of funding, led by Toronto-based venture capital fund Radar Capital Inc.
MTI company said that Radar Capital, investing in Atlantic Canada for the first time, accounted for almost half the funding round. The other backers were Innovacorp and angel investors, including members of the First Angel Network.
MTI has developed metamaterials, or compounds not found in nature, that can filter, absorb or reflect light in certain ways. Its first commercial project is MetaAir, a see-through screen that filters out laser attacks on aircraft. In February, MTI and European aircraft maker Airbus announced they would proceed with the commercial production of MetaAir, manufacturing it in Halifax.
"The main point of this new capital is to support the commercialization of our first product," said Metamaterial Technologies CEO George Palikaras in an interview. "And we also need to put the right people in place – there are still a few gaps in our staff."
Palikaras said the company began to work on this round of funding last summer and soon drew the interest of Radar, which decided to lead the round. He added that MTI, which has raised about $15 million since its inception, believes it won't have to raise VC investment again. If it meets its targets, MTI should be cash-flow positive in calendar 2018, he said.
Spring Loaded's Fitzgerald Comes Full Circle
"MTI is a world leader in metamaterials and is at a stage of development where Radar's investment can propel MTI to commercialization," said Radar President and CEO Mark Lerohl in a statement. "We invest in companies looking for growth equity to access international markets while building towards a liquidity event for investors."
Added Charles Baxter, vice president of investment at Innovacorp: "MTI continues to demonstrate the world-class capabilities of its technology platform as it commercializes its laser-protection solution for the aviation industry. We are confident in MTI's ability to address significant challenges in many other verticals."
The big challenge that MTI has faced with MetaAir is to produce the screens in commercial volumes that are large enough to fit over an airplane windshield. Palikaras said the company can now produce the MetaAir sheets that are 80 centimetres wide and 100 metres long – which means they can be easily cut to fit over the standard 60-centimetre-wide cockpit window.
The company can produce them now through a semi-automated procedure, and the task before MTI is to evolve to a completely automated process, he added.
MTI now operates out of the Innovacorp Technology Innovation Centre in Dartmouth, but its staff has doubled to 30 people since last summer so it is now looking for a new headquarters.
In the longer term, MTI is in the research and development stage of two other product lines. MetaAir is a product that filters light, but the company's technology can also absorb light and reflect light. MTI is working on finding major industrial partners to help with the development of products using these technologies.
Meanwhile, it looks forward to bringing MetaAir to market in the near future.
"What we do know is that our product is different than anything else that's available on the market," said Palikaras. "And the threat of laser strikes is only increasing so we're quite optimistic about our prospects."