The sale of Fredericton transportation software-maker HotSpot to Toronto engineering and technology company IBI Group grew out of repeated collaborations between the two businesses that highlighted their potential for resource sharing, according to brass at both companies.
On Wednesday, IBI announced it had bought HotSpot for an undisclosed price, and IBI Global Director of Innovation Deepak Darda said in an interview that HotSpot will continue to function as a separate business unit, albeit with additional management support. Former HotSpot CEO Phillip Curley, whose title is now Head of HotSpot at IBI, and his team will stay on.
IBI shares, which trade on the Toronto Stock Exchange, fell 18 cents the day of the announcement to $13.06, giving the company a market capitalization of $409.5 million. Four days earlier, the company said net revenue in the first quarter had increased 11 percent to $120.8 million, compared with $108.9 million in the same period last year.
"HotSpot has a nice recurring revenue business," said Darda in an interview. "And I think that is one of the strategic directions also of IBI, where we want to increase the recurring business. That obviously gives a great resilience to the business."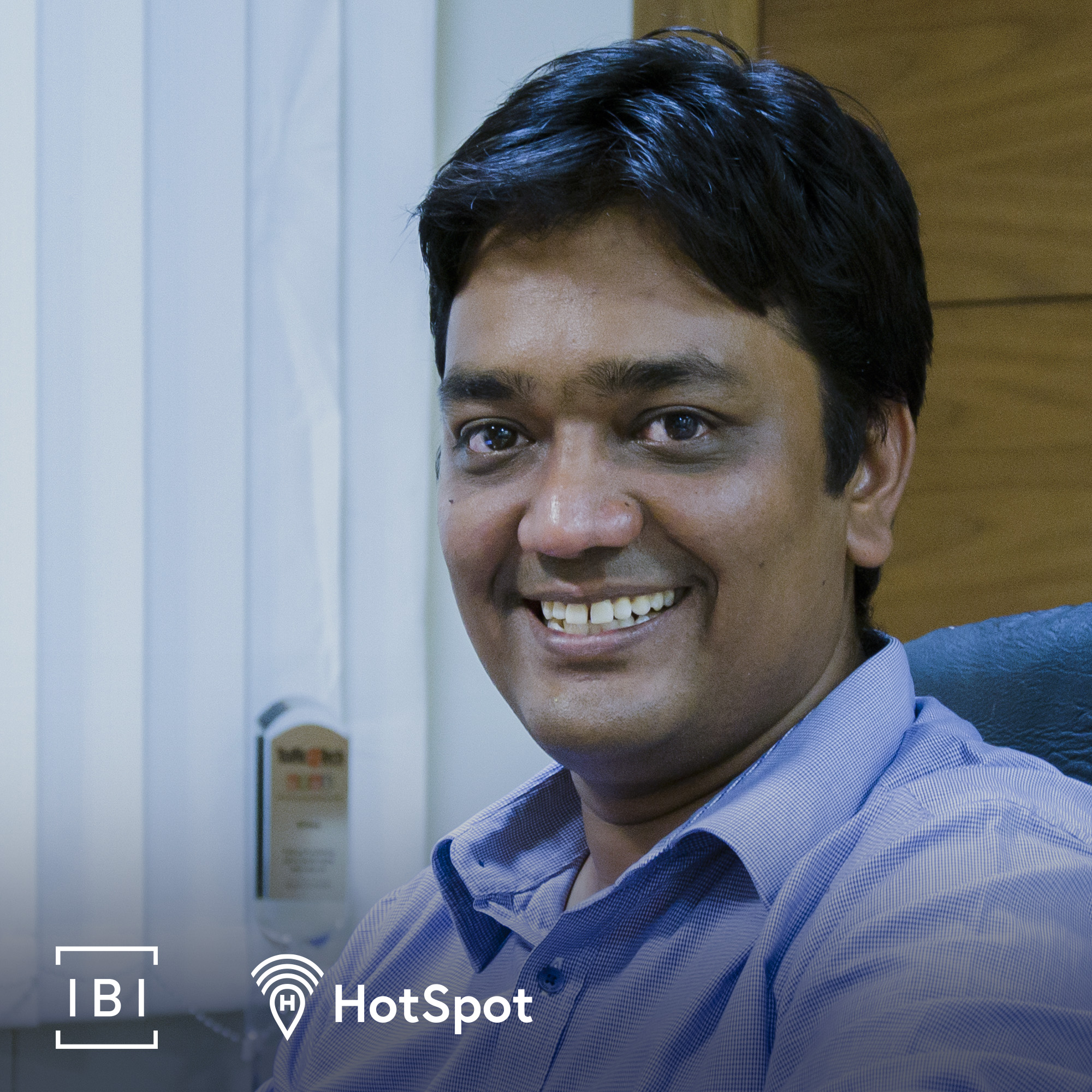 IBI Global Director of Innovation Deepak Darda
Founded in 2013, HotSpot sells software that allows users to pay for parking from their phones, or pay for and receive real-time updates about bus services, as well as order and pay for taxis. The company has more than 460,000 mobile users in 80 customer cities and university campuses across Canada and parts of the United States.
IBI, meanwhile, sells a range of smart city-style technology for buildings ranging from high rises, to industrial facilities, to hospitals.
The companies' first interactions came as a result of IBI launching CurbIQ — a business unit that operates like a startup and sells technology to gather and analyze data about the impact of street parking rules. The cities that became CurbIQ customers were also frequently HotSpot customers, and the two companies often integrated elements of each other's technology into their services on a customer-by-customer basis.
"There was a definitely complementary nature that we could see between the two products and solutions," said Darda. "And we thought it was really interesting to bring HotSpot in and essentially increase our portfolio."
Curley said HotSpot, for its part, wanted the sale because the roughly 3,300-person IBI Group has access to funding, expertise and connections that can help HotSpot expand internationally at a pace the smaller company's 25-person team could not manage on its own.
"We are a bigger player in Canada," said Curley. "That is really our stomping ground. We're probably one of the biggest mobile app providers, if not the biggest, in terms of cities we service. But obviously, as you get bigger, you need to do more.
"IBI … it just makes sense for us to partner with them and become a global firm that can have the scale to move the solution into more areas."