Halifax startup hub Volta held its fourth annual Ecosystem Impact Awards Thursday night, honouring startup changemakers both among founders and members of support organizations.
First held in 2019, the event included five awards: the Catalyst Award for an organization that has fostered cohesion and growth within the startup community; the Community Leader Award for a company or founder directly contributing to the growth of the ecosystem; the Disruptor Award for an exceptionally fast-growing startup; and two Positive Impact Awards for social and environmental leadership, one for an organization and one for an individual.
The Catalyst Award went to the recently created Nova Scotia Health Innovation Hub, which aims to bring startup methodology and technology to bear on fixing the province's healthcare system.
The Community Leader Award was won by Dhirendra Shukla, chair of the University of New Brunswick's J. Herbert Smith Centre for Technology Management and Entrepreneurship and president of anti-crypto fraud startup Gray Wolf Analytics. Shukla a;so helps run multiple accelerators and incubators in Fredericton.
Milk Moovement, which makes supply chain management software for the dairy industry and raised a gangbusters C$26 million Series A funding round in July, won the Disruptor Award.
And Impactful Health R&D, which sells antimicrobial packaging for fresh fish, won the Positive Impact Award corporate category, while Akram Al-otumi, a tech innovation lecturer at Dalhousie and a project director at Toronto-based impact investing platform Social Venture Connexion, bagged the same award in the individual category.
"I think Atlantic Canada has its own charm, and at the same time, has opportunities that are still untapped," said Al-otumi in an interview. "I want to create value for this region as much as possible, and at the same time, create value for the people, the companies and the clients that I'm serving."
Dalhousie tech innovation lecturer Akram Al-otumi.
Al-otumi was previously the head of Dalhousie's ShiftKey Labs innovation sandbox, where he presided over a roughly 300 percent increase in participation in three years, and now teaches technology innovation courses for both undergraduate and Master's students. Social Venture Connexion, or SVX meanwhile, is a non-profit financial services firm that aims to help investors create positive impacts in the realms of climate, food, health, equity, housing and community real estate.
Mina Mekhail, the CEO of Impactful Health, echoed Al-otumi's sentiment, adding that he relocated Impactful to Halifax from Montreal in late 2020, drawn partly by the supportive atmosphere of the local ecosystem.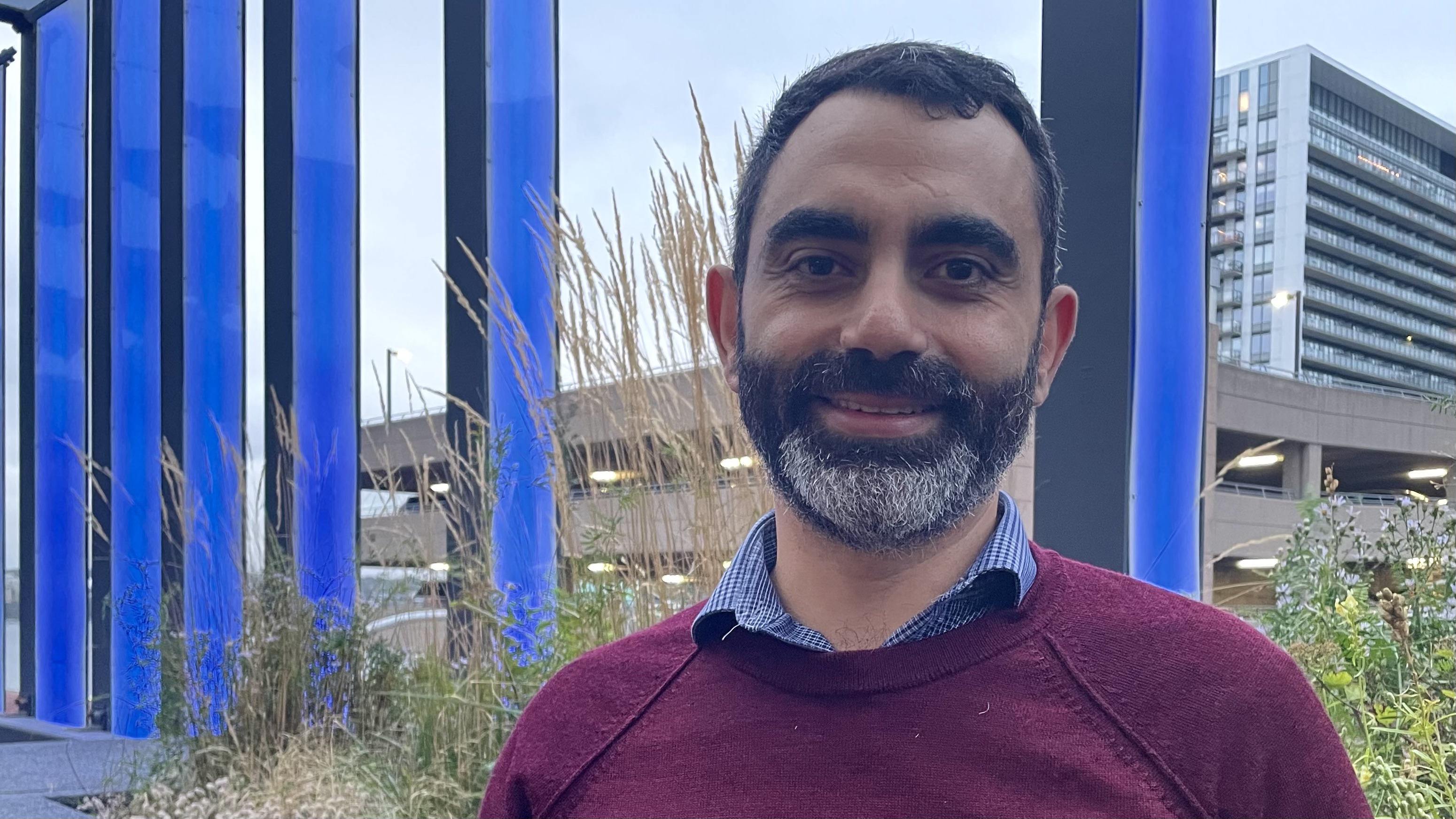 Impactful Health CEO Mina Mekhail.
"In Montreal, I was very much involved with the ecosystem … But I have to say that Atlantic Canada, the nice thing about it is there's enough events and venues where you can kind of meet different stakeholders in the ecosystem," he said. "It's very, very vibrant."