The Lazaridis Institute this week named 10 growth-stage companies from across the country to the second cohort of its Lazaridis Scale-Up Program.
The Institute, which operates out of Wilfrid Laurier University, aims to help Canada's leading high-growth companies to overcome the growth pains that come when they become global corporations.
"Scaling a technology company in Canada presents several challenges," said the Institute in a statement. "Founders cite difficulty in recruiting experienced senior talent, accessing capital, and moving into global markets as among the major barriers to growth (source). The Lazaridis Scale-Up Program provides the connections, networks, knowledge and support tech companies need to create maximum value here, in Canada."
Read Our Feature Report on One Participant, Spring Loaded Technology
Here is a quick look at the 10 companies (Click on the logo to visit each company's website):
7shifts
Saskatoon
Founded by Jordan Boesch in 2011 to help his family's restaurant operation, 7shifts provides employee scheduling software designed just for restaurants. Managers can quickly create and update their staff schedules through an intuitive cloud‐based scheduler, and employees can access their schedules, request time off or trade shifts using free mobile apps. It is now used by over 150,000 restaurant professionals in more than 20 countries.
Agendize Services
Montreal
Established in 2009 by Alexandre Rambaud, Agendize is a customizable, conversational booking and customer relationship management app offering powerful engagement tools that enrich an integrated CRM. Agendize's mobile‐first integrated app improves business efficiency, maximizes customer engagement and ultimately increases revenues. With its industry‐leading technology, available on a white‐label basis with advanced APIs, Agendize serves a growing network of partners: digital agencies and publishers, as well as major enterprises and franchises, in over 20 countries. It has been growing its scheduling user base at 20 percent per month for the last year and hopes to grow to over 1 million users.
Bus.com
Montreal
Kyle Boulay and Wolf Kohlberg recognized the charter bus industry needed tools that streamlined the process of planning, booking, and coordinating of bus transportation. They founded Bus.com in 2015, with the ambition of creating a booking engine that solves all the major pain points of bus travel, and enables event organizers to connect with the communities they mobilize.

Dream Payments
Toronto
Dream Payments is a fintech that powers digital and mobile payment services for businesses of all sizes. Dream Payments was founded in 2014 and leading financial institutions, including TD Bank and Chase Paymentech, leverage Dream's Payments‐as‐a‐Service cloud to provide mobile point‐of‐sale solutions, B2B payments, and value‐added commerce services to their end business customers.
Flytographer
Victoria
Flytographer is an online marketplace that connects travellers with talented and carefully vetted local photographers in 200 cities around the world. Founded in 2013 by Nicole Smith and inspired by her belief that memories are the best travel souvenir, Flytographer helps people around the world "capture the magic of travel".
Showpass
Calgary
Showpass, founded in 2014 by Lucas McCarthy, has become the largest Canadian‐based ticketing company. Its event and venue management platform has been proven to be the world's foremost authority on a globalized multi-channel distribution in ticketing. Its ability to leverage the network effect to sell more tickets has been the key to its success.
Spring Loaded Technology
Dartmouth, N.S.
Spring Loaded Technology is an award‐winning company that has introduced compact and high‐performance bionic knee braces to the world. The company has revolutionized knee bracing technology to enhance the strength and power of the leg muscles. By increasing leg strength, this technology can be used in a wide range of applications including: mobility assistance, fatigue reduction, injury prevention and rehabilitation, and performance enhancement.
Terramera
Vancouver
Terramera, which means "our earth", is a sustainable agriculture cleantech company founded in 2010 by Karn Manhas. The company aims to solve the problem of why natural or organic products perform less efficiently than synthetic chemical pesticides and fertilizers. It has since achieved what the industry thought was impossible: plant‐based, organic products that outperform some of the most toxic synthetic chemicals in use.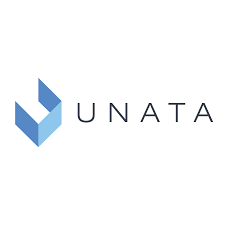 Unata
Toronto
Unata is transforming the shopper experience in grocery retail. Founded in 2011, Unata offers a suite of solutions to power the entire digital grocery buying cycle, providing highly personalized, engaging, and interconnected in‐store and online experiences.

Vendasta
Saskatoon
Vendasta helps B2B companies provide expert marketing solutions to local businesses. Founded in 2008, Vendasta is a white label platform that offers a suite of sales tools and marketing automation including needs assessment, automated email marketing campaigns, CRM, an app marketplace and fulfillment.