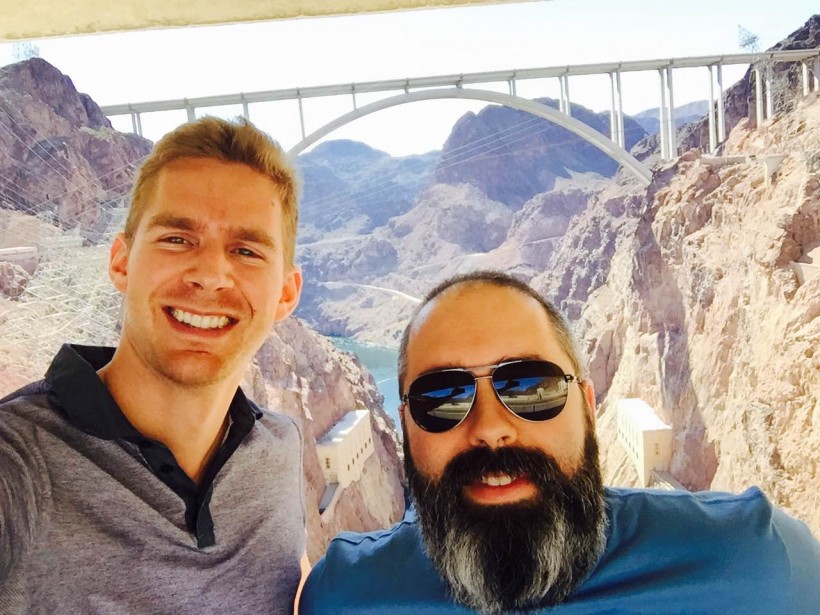 After a dramatic change in its business model last autumn, Halifax-based Clean Simple has raised $575,000 in equity funding, becoming the first Atlantic Canadian portfolio company of the venture capital fund Highline.
Clean Simple licenses software to commercial cleaners that help them communicate and improve efficiency. The company had previously offered a residential cleaning service that took online bookings. But during its stint last year in the Propel ICT accelerator, CEO Michael Brown and co-founder Matt Cooper pivoted so it would offer software to cleaners. As a result, sales have increased dramatically, and the company is taking on clients across Canada and the U.S.
"While it's important that we build up the team in Atlantic Canada, it's also really important that we build up the company across North America," said Brown in an interview Friday.
Clean Simple closed the $575,000 funding round with a broad range of investors, including: BDC Capital; High Line; Stewart MacDonald, former managing director of Expedia Canada Corp.; Innovacorp; members of Saint John-based East Valley Ventures; and Halifax angel Patrick Hankinson. Clean Simple qualified to be considered for the BDC and Innovacorp funding because it completed Propel ICT's Build program.
Read About a Recent $3M Funding in Atlantic Canada
Brown added that completing the equity funding allowed the company to access other funding through government programs. MacDonald has joined the company's board.
The funding marks the first Atlantic Canadian investment by Highline, the venture capital fund and accelerator formed in 2014 by the merger of Toronto-based Extreme Startups and Vancouver's GrowLab Ventures.
The Clean Simple software lets cleaning companies, their cleaners and their clients communicate on mobile devices and improve efficiency — not a simple problem to solve since cleaners usually work at different hours than their clients. The clients can leave instructions, and the cleaners can make notes, even take photos, to explain problems or show what's been done.
Brown declined to give specifics on the company's sales, except to say that it did more business in the first week of February than in all of December.
Clean Simple now comprises 11 employees in Halifax and four outside Atlantic Canada. The company recently added a sales manager, which has allowed Brown to concentrate on managing the organization and working on partnerships. For example, he said he just completed a partnership with a Toronto-based real estate investment trust, which is rolling the Clean Simple software out to its cleaning units.
The new funding and growth in sales is helping Brown to keep a promise he made to Propel in September. Propel asks that its client companies make a $5,000 donation if they get funding. But Brown thought that Propel helped the company to arrive at its new business model, so he wants to donate that much each year until the company is sold.
"Our company transformed through that program — I mean, totally transformed," said Brown. "So I said $5,000 is not enough. Let's put in $5,000 a year until we exit, and then we'll write a bigger cheque."
Disclaimer: Propel ICT and Innovacorp are clients of Entrevestor.