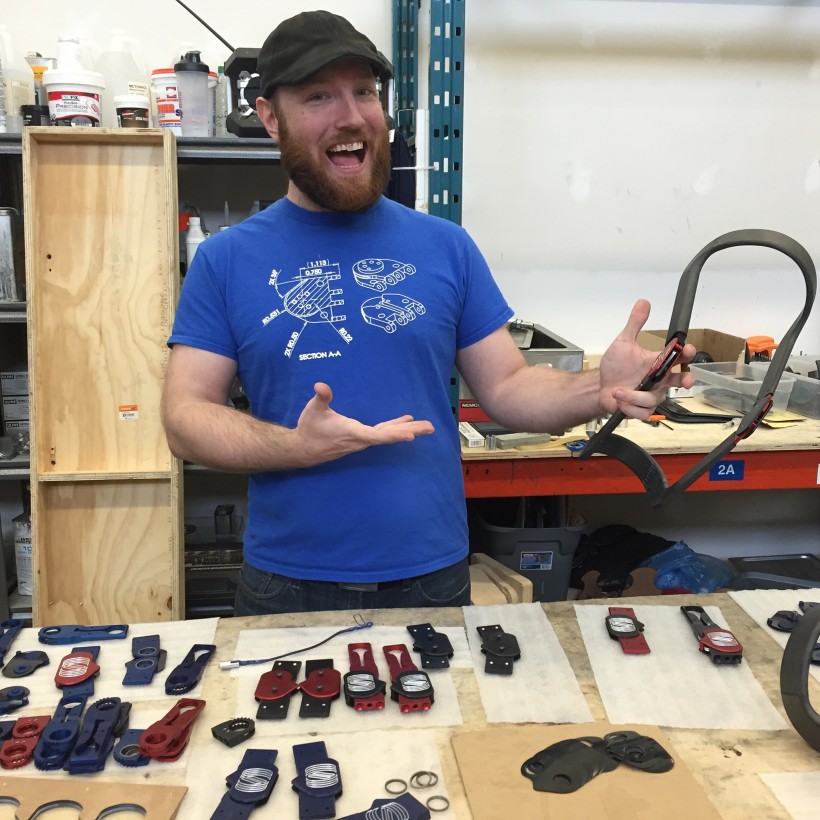 With his peaked hat and easygoing smile, it's easy to forget that Bob Garrish has suffered for years from a form of depression so rare that the world's leading experts are perplexed by it.
Garrish is a co-founder of Spring Loaded Technology, the Dartmouth company that is manufacturing what it calls the world's first bionic knee brace. The Levitation knee brace adds power to the joint as well as stabilizes it, and the main reason it works is Garrish's design and engineering work. So it came as a surprise when the company said in January that Garrish would be stepping aside and replaced as chief technology officer by another engineer, Stephen Fitzgerald.
Garrish and Spring Loaded said at the time he was leaving because of health concerns but provided few other details. In a recent interview, Garrish spelled out that he has been suffering for years from treatment-resistant depression. His case is complicated by other afflictions. He's a cancer survivor who has been diagnosed as high-functioning autistic, and there's a condition in the white matter of his brain that has not yet been fully diagnosed. He stepped aside from Spring Loaded so he can go through further treatment with the hope of returning to start another company.
"If you're depressed, you're doing something you know you enjoy but you don't enjoy doing it," he said without a hint of self-pity in his voice. "It's not sadness or other things. It's that your brain is broken in a way so it can't reward you in the way it should. It eats your personality."
Talking with the 35-year-old native of Napan, near Miramichi in New Brunswick, it's easy to forget that he has been tormented by his affliction for years. His bearded face frequently breaks into a grin and his speech is peppered with witty quips. He speaks optimistically about the future and his conviction that he will launch other companies that will do as well as Spring Loaded.
"I don't want my parents to be wrong because they are my biggest advocates in the universe," he said. "And they are absolutely convinced I am going to be a success at something."
They're not alone. Garrish entered Dalhousie University's Starting Lean program in 2012 armed with master's degrees in engineering and mathematics and impressed people with his technical abilities.
"It was instantly apparent to me that Bob is a genius," said Ed Leach, the professor who initiated Starting Lean with his wife, Mary Kilfoil. "He said, 'You know, I'm more of a scientist type than a business type but this sort of stuff will allow me to bond with people to do something meaningful.'"
Mindset Project Focuses on Founders' Mental Health
As the course progressed, Garrish began to work on a team that became Spring Loaded Technology, which included the current CEO Chris Cowper-Smith. Leach said Garrish would sometimes bring to class his contacts from the fields of engineering and science, people of worldwide reputation, and that these technical whizzes regarded Garrish as their equal.
"It was absolutely obvious that this is a very rare and special person," said Leach.
After Starting Lean, Cowper-Smith, Garrish and co-founder Shea Kewin (who has moved on to another company) formed Spring Loaded. They gained kudos for commercializing a knee brace that gains power as a person squats, then releases it when that person stands. The applications were obvious — for sports, the military, disabled people — but the design was tricky. Garrish and his engineering team reworked the mechanism 15 times before finally settling on a prototype inspired by aircraft landing gear.
Last year, Spring Loaded was going great guns. It had a successful crowdfunding campaign, signed a major deal with the Department of National Defence and brought in $1.8 million in funding from Build Ventures.
But what was unknown was that Garrish was absent for much of the autumn, seeking treatment in California.
Garrish had learned of the world's leading specialist in treatment-resistant depression, a doctor at Stanford University in Palo Alto. He tried to get to see this specialist, without success. But a friend intervened. Rachael Craig, who had previously worked in the Halifax startup community, had moved to the West Coast and began contacting the doctor on Garrish's behalf. The doctor relented and booked an appointment for Garrish on one condition — that Craig accompany him.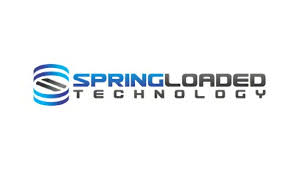 Garrish notes that he paid for that initial consultation and then the doctor saw him free.
"The team at Stanford expressed that Bob made a compelling patient because of his exceptional potential," said Craig in an email from California. "As is often the case for unusually talented people, Bob struggled to get local doctors to take his suffering seriously because he performs at such a high level. We were very fortunate to find an ally at Stanford who would run the necessary tests to discover Bob's very unique and severe white matter condition."
What they gained at Stanford was clarity about just how complicated Garrish's case is. It's not just that his form of depression doesn't respond to medication. It is also that Garrish's white matter — the parts of the brain that link various areas of grey matter — shows symptoms that should leave him paralyzed. The readings simply don't make sense.
"My brain is fucked up in a unique way," said Garrish. "It's gotten worse over the time span (since the founding of Spring Loaded) and that's what made it critical to get it sorted now."
Garrish knew by late autumn he needed more treatment, but it would take time and money and the only equity he had was tied up in Spring Loaded. So as the company negotiated to raise money from Build Ventures, they reached a special severance agreement. The only piece left to fall into place was finding his replacement — a CTO to run the engineering team.
"I had hired most of the people who worked there, so that meant I was responsible for them," he said. "You need someone with a specific skill set. Stephen coming in filled that need."
Stephen Fitzgerald Comes Full Circle
Fitzgerald has the experience Cowper-Smith and Garrish were looking for. His engineering career included making the first carbon fibre hockey stick and developing an experiment that was deployed on a space shuttle. So in January, Garrish stepped aside from the day-to-day operations of Spring Loaded, though he retains a stake in the company.
While the time Garrish spent at Stanford provided him with clarity on his condition and treatment options, he is still looking for the right team in Canada to carry the treatment forward. The team at Stanford is on standby to advocate and advise.
"Given his exceptional potential and the allies who have rallied around him, finding the right Canadian doctor is the last piece that need fall into place," said Craig. "Bob truly is looking for the right doctors in Toronto and Montreal at this time, and we've gathered enough information to know the paths forward."
Garrish hopes to emerge cured next year and then re-enter the entrepreneurial racket.
"The value of the startup world is that . . . it's a meritocracy," said Garrish. "There's the fact that I brought a product to market and raised millions. I had three people contact me about starting something again because of what I did there. I don't have to worry about work, which means I can focus on getting my head fixed."
Garrish is maintaining contact with potential partners and/or funders for his next venture. Having designed the Levitation knee brace, he is interested in the blend of robotics and the human body. But his innate curiosity extends to compound bows and other devices.
"I don't think I'm done yet," he said. "Human automation — I think that's the sort of thing for me. I've wanted to build cyborgs since I was 10 years old. And I'll be profoundly — profoundly! — disappointed if I don't have a few robot parts on me when I die."