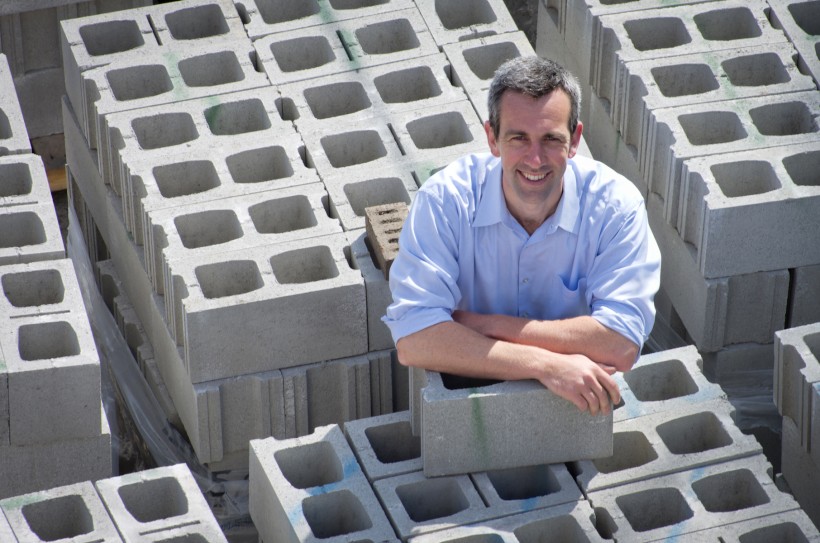 Green building materials maker CarbonCure Technologies has closed a $3 million round of funding, which it will use to launch its new ready-mix product. The Halifax company expects the funding will last until it reaches profitability, likely next year.
First-time investor Pangaea Ventures, a Vancouver venture capital firm specializing in advanced materials, led the round with a $1.75 million contribution. The other investors include existing funder BDC Capital with $500,000, Power Generations Inc. of Florida, and a range of individuals.
It's the third round of funding for the Halifax company, whose systems produce a cost-effective form of concrete that reduces carbon emissions.
"The round was oversubscribed but we decided to limit it to a $3 million round," said CEO Robert Niven in an interview. "We decided that that was the amount we needed to get us where we want to be, which is profitability."
Concrete, the world's most common construction material, is responsible for 5 percent of total greenhouse gas emissions because traditional processes cure concrete blocks by heating them. CarbonCure's process injects waste carbon into the concrete mix, thereby seriously reducing the CO2 emissions in the manufacture of concrete products.
The sales are going well and 23 plants across North America have licenced the technology. But CarbonCure is now ready to launch its latest product, ready-mix concrete that uses similar technology to reduce carbon emissions. Carbon is injected into the mix in the plant, and produces a product with extra strength when taken out and poured.
Niven said that he hopes that this year the company will have 40 plants using its concrete blocks technology and 10 using ready-mix, for a total of 50. He added he expects the company will be profitable by the end of 2016.
What this means is that CarbonCure will probably never have to raise capital again, having raised a total of about $8 million through three rounds. That's an extremely modest amount of capital for a clean technology company and Niven says it is a sign of how the industry is moving.
For a few years, venture capital funds have been leery of cleantech enterprises because many demand huge capital outlays for new plants or physical installations. Because CarbonCure adopted a licencing model, it simply worked on the technology and left plant refurbishments to the owners of the plants.
"Cleantech is moving to the cleantech-lite model," said Niven. "The days of having to do a big capital spend, I think, are a thing of the past."
The small amount of capital it has raised now gives the company a lot of flexibility as it reaches profitability. Companies that raise a lot of capital have to hold out for massive exits to reward their investors, but not CarbonCure. The company could find a buyer soon (a possibility Niven won't rule out) or continue to grow for a larger payout later.
In the meantime, the company will continue to introduce new innovations in conjunction with various industrial partners.
In December 2013, the company raised $3.5 million in a round led by Montreal-based BDC. Other investors included Eagle Cliff Partners, based in the San Francisco Area, Innovacorp and 350 Capital of Toronto.
Early in 2012, it closed a $1.6 million round led by Innovacorp that featured a number of angel investments.