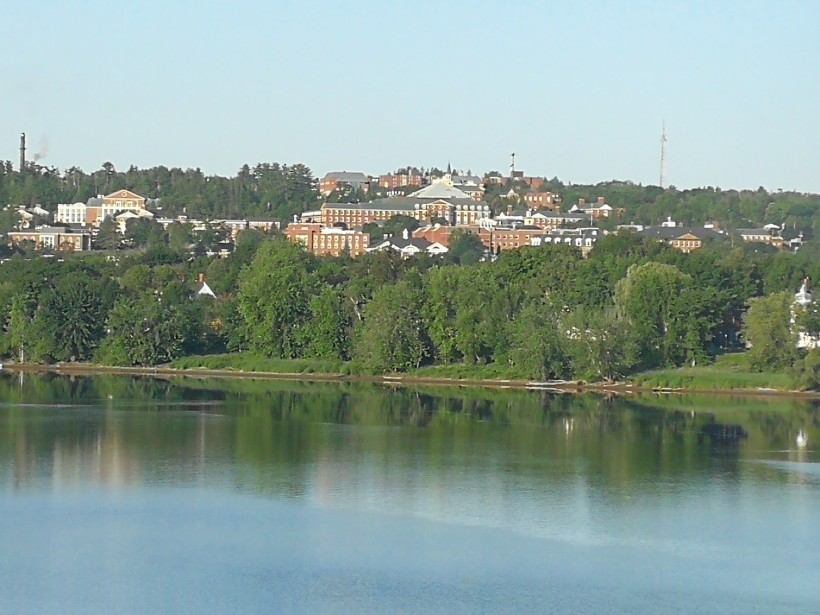 The University of New Brunswick is partnering with George Washington University to provide I-STEM programing, which will help scientists and researchers turn their new technologies into businesses.
The Fredericton-based university put out a statement on Friday saying its J. Herbert Smith Centre for Technology Management and Entrepreneurship, known as TME, would launch its first I-STEM cohort in October. The curriculum will be taught by GWU specialists, who will also train staff at UNB to teach future I-STEM cohorts.
The Atlantic Canada Opportunities Agency has provided a grant of $218,250 through the Regional Economic Growth through Innovation program to help implement the programming.
"We look forward to bringing our lean startup entrepreneurship training program to Canada for the first time," said Jim Chung, Associate Vice-President for Research, Innovation and Entrepreneurship at GWU in Washington, D.C. He added that GWU has previously worked with the National Science Foundation's I-Corps in the U.S. and the India Institute of Technology Madras, and now wants "UNB researchers to bring exciting new inventions out of their labs and into the market."
George Washington University is a core member of the United States National Science Foundation's Innovation Network and I-Corps program, which has pioneered research-based entrepreneurship. The NSF launched I-Corps in 2011 and it has quickly become one of the world's largest and most successful technology start-up accelerators.
UNB is launching the program at a time when several groups are working to increase the entrepreneurial education for Atlantic Canadian researchers and scientists so they can better understand how to turn their innovations into companies. Springboard Atlantic, which acts as a bridge between post-secondary institutions and industry, is launching a series of round-tables between researchers and private industry. The goal is to deepen academics' understanding of the problems faced by industry so they can work on better solutions.
Meanwhile, Dalhousie University in April posted an opening for a part-time post-doctoral fellow to oversee the pilot project of the Lab2Market program. This will involve collaboration with several institutions across Canada to develop programing modeled on the I-Corps curriculum. The Creative Destruction Lab-Atlantic is also working to produce more science-based companies, holding "lab crawls" to develop links between researchers and the entrepreneurial community.
I-STEM uses a lean startup training program to enhance the ability of researchers and graduate students to bring their innovations to market. It encourages researchers to understand how their technology can solve real-world problems and how to develop a marketable product.
The I-STEM program is the second entrepreneurial collaboration UNB has launched in the past year with a leading American university. Last year, it partnered with Babson College of Boston, regarded as the country's leader in entrepreneurial education, to present Scale Up Atlantic Canada, which aims to help scaling companies increase revenues.
"We are incredibly excited to be extending our three-plus decades of teaching innovation and entrepreneurship to include researchers across UNB," said Dominic Blakely, the TME Innovation and Entrepreneurship Strategist. "Partnering with George Washington University to help research teams discover the commercial viability of their intellectual property will not only benefit the teams, but also impact the region as a driver for economic growth."