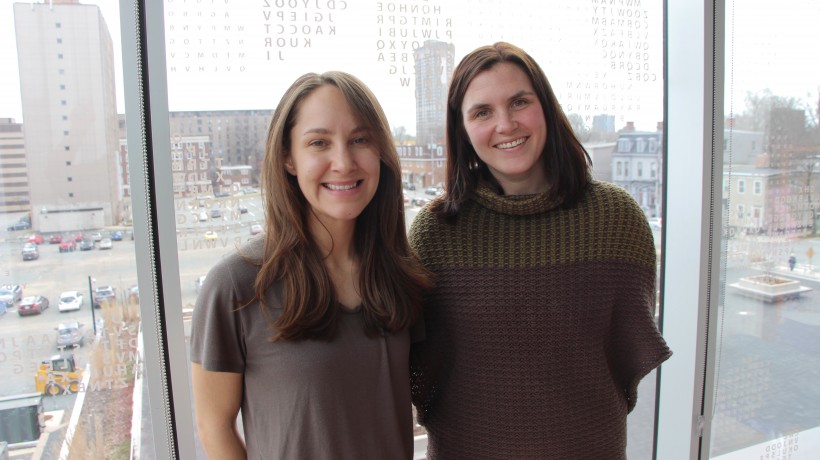 With its latest product generating weekly growth of 10 percent, Dartmouth-based edtech company Squiggle Park is attending the Rally accelerator in Orlando, Fla., to improve its performance further.
Co-Founder Julia Dexter was accepted this summer as a fellow at the Florida accelerator, which helps social ventures with their dual mission of producing social change while developing a profitable business.
It's the sixth accelerator that has accepted Squiggle Park, which produces games that help teach school children to read. Its most recent product is Dreamscape, a game for children in Grades 2 to 8 that has amassed 500,000 users since it was launched in January, 2019.
"This is the first time I've felt like we are in a position where the market is pulling," said Dexter, who has led several ventures and is currently heading a team of fifteen.
Squiggle Park addresses the rampant problem of illiteracy. It's estimated half the adults in the U.S. lack the literacy skills necessary to operate well in a modern environment. This 'functional illiteracy' is estimated to hold world economies back by $1.2 trillion per year. Illiteracy also creates such problems as an inability to understand health care contracts and materials, which creates an estimated $230 billion per year in unnecessary health care costs in the U.S. alone.
"We are limiting kids because we're only giving them what we know," said Dexter. "Historically you are only as good as the education and systems you have access to, but we don't need to be bound by these borders anymore. The best learning should be available to everyone in the world. Curriculum and relevant subject matter is moving too fast and it is unreasonable to expect teachers and schools to be experts in everything while also delivering learning in a way that engages every type of learner."
Founded by Dexter and her co-founder Leah Skerry, Squiggle Park has developed games to improve literacy by allowing children to work through material at their own pace, keeping them engaged and advancing their reading. This takes the pressure off teachers to tailor the course materials.
Dexter sees this as freeing up teachers to spend less time with the curriculum and more time in their coaching and mentorship. The Squiggle Park and Dreamscape games are being used by roughly 20,000 schools, and this method of education is working its way quickly into the mainstream.
The Rally accelerator is focused on social impact, and is run by Kyle Christian Steele, a serial entrepreneur himself with a strong history in childhood education. Squiggle Park was scouted by a Rally board member who watched the company win the Future of Educational Technology Conference Top Innovative EdTech program in Florida early this year, and invited Dexter to attend.
The Rally board is full of people like Mark Brewer, who is also the President and CEO of the Central Florida Foundation – a 'high-impact philanthropy' organization which created Rally - and a mentor for Dexter in the Social Impact Model. It was from Brewer and the other Rally mentors that Dexter came to appreciate that Squiggle Park can impact people's lives while building a scalable and profitable business, with neither goal taking precedence.
Going forward, Squiggle Park will be focused on unlocking potential in target markets across the globe.
Rally's final Pitchfest and Public Presentation will be held on Oct. 28 and more than 200 social impact investors have been invited.