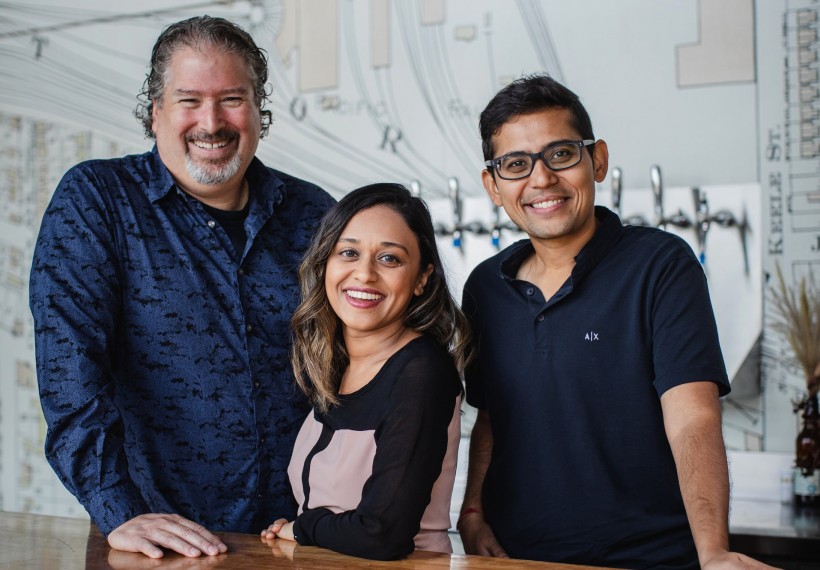 Wagepoint, a payroll software company that traces its roots to Nova Scotia, is now majority-owned by funds affiliated with Providence Equity Partners following a recapitalization of more than $10 million.
Wagepoint issued a statement late Wednesday that funds advised by Boston-based Providence Strategic Growth, or PSG, the growth equity affiliate of Providence Equity Partners, have invested more than $10 million. The money will be used to fund the company's next phase of growth. Betakit reported that the funding involved a majority recapitalization in which PSG bought out a number of Wagepoint investors, including one of its three co-founders, Bill Murphy.
The company began in 2012 with personnel in both Halifax and Amherst, N.S. CEO Shrad Rao is based in the Toronto-Waterloo corridor and before long the company became known for remote working as its whole staff worked from home or wherever they chose.
"From the company's early days in Halifax to later being a graduate of Kitchener-Waterloo's Communitech Hyperdrive program, Wagepoint has roots throughout Canada and the United States and has operated as a fully remote company since its inception," said the statement.
Now the company is controlled by the high-growth arm of Providence Equity Partners, one of the largest American private equity funds, with about US$49 billion under management.
Wagepoint provides payroll software to more than 12,000 small businesses in the U.S. and Canada. It aims to make it easier for small businesses to automate payroll, which is often one of the most cumbersome and intimidating back-office functions for SMEs.
"Small and medium-sized businesses continue to adopt cloud payroll technology at a rapid pace, and Wagepoint has developed a powerful, market-leading platform to serve this growing demand," said PSG Managing Director Rick Essex in the statement. "Shrad and his team have done an exceptional job, focusing heavily on the user experience and developing a robust product that is extremely intuitive, affordable and easy-to-use."
Added Rao: "We see this partnership with PSG as a big vote of confidence for Wagepoint and an incredible win for our customers — who we can now support and help thrive even more with the substantial growth capital investment from PSG."
Betakit said Wagepoint's two other co-founders, Rao and Chief Architect Ryan Dineen, retained their shares and will continue to lead the company.