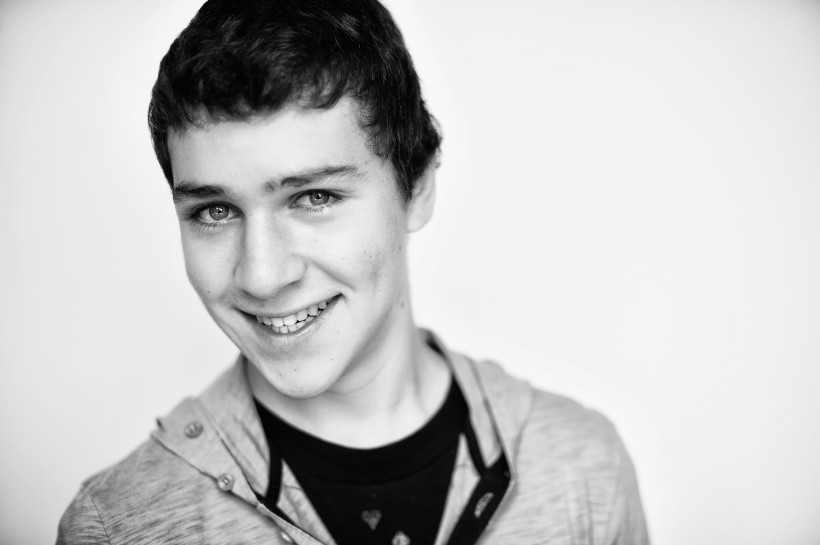 Acknowledging that a treasured business venture is not going to succeed is tough for anyone, especially when the entrepreneur is only 17. But fledgling entrepreneur Raphael Paulin-Daigle recognizes that failure offers important lessons. When he closed his business Shopulse in early October, Paulin-Daigle was sad, but he knew that the experience had been valuable.
The Grade 12 student designed Shopulse to draw attention to sales events held by top boutiques; he anticipated that his business would allow fashion lovers to discover bargains and store owners to sell surplus clothing. He believed in it so much that in March this year, he pitched his venture to an influential group of entrepreneurs and investors at the Demo Day conference organized by Moncton-based accelerator Launch36.
Paulin-Daigle had the chutzpah to ask his audience for $500,000 in investment, plus $5,000 for his first car. His delivery, in English, his second language, was compelling and confident. He handled his research with ease. The audience was thrilled and impressed, granting him a standing ovation. Thomas Rankin, who was an investment director at Innovacorp, simply tweeted, "Best. Pitch. Ever."
The young founder was emotionally invested in Shopulse and had spent $1,000 developing his site, but he closed it when he accepted that it would never fly.
"I couldn't scale (grow) it. I was stuck at a certain level and I realized I needed different customers," he explained in an interview from his home in Dieppe, N.B.
"My initial focus was on exclusive boutiques, and when that didn't work, I tried to pivot toward small, upcoming fashion houses. But I learned that sometimes you have to listen to what you don't want to hear. I had interviews with clients who dropped hints that I'd have issues with the new direction, but I didn't want to hear them and I focused only on the positive.
"Also, I'm a perfectionist and sometimes I make simple things complicated. That was unnecessary.
"And, I should have got out of the building and talked to clients sooner. I thought I needed to build my site before I talked to clients, but, in fact, I should have found out what they wanted first — that would have saved time and money. And I took their comments too personally. I feared rejection because Shopulse was my baby."
Shopulse may have folded, but Paulin-Daigle is confident he will become a full-fledged entrepreneur. Although not from an especially entrepreneurial family, he has always wanted to be his own boss and create his own venture. "I feel the startup world is perfect for me: things happen quickly, it's more flexible, and you can create and control your own ideas."
At age 11, he began hiring himself out as a magician. That business is still his main source of income, although he is also assisting some New Brunswick companies with their marketing needs.
Marketing fascinates him, and before Shopulse, he helped small businesses with their marketing by connecting them with consultants. "I'm interested in marketing for the fashion and travel industries, in particular, because it's all about making the client feel a certain way — it's about creating experiences. That appeals to me."
Whatever he does next, Paulin-Daigle has benefited from establishing Shopulse and from making his excellent pitch at Demo Day.
"My pitch unlocked tons of opportunities for me. It was incredible how I went from knowing no one to knowing a lot of people. People know who I am now and I feel integrated into the startup community and part of that crazy world. It's amazing the mentors I've got and the people I can call for advice."
He may need that goodwill in the near future. Paulin-Daigle intends to apply to study entrepreneurship and innovation at Dalhousie University, but he needs to improve his math grade first. Luckily, he has a wide network of well-wishers to call on for assistance.