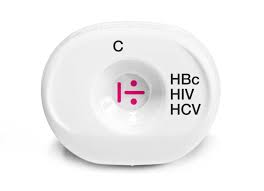 An embattled Halifax medical technology company reported an improved performance in the three months ending April 30, but is still warning it may not survive.
MedMira Inc., which manufactures instant diagnostic test kits for contagious diseases, on June 28 issued the financial statement for the third quarter of its 2019 fiscal year. It revealed higher revenues and lower costs last quarter, despite the persistent liquidity issues.
The company's most recent financial report warns of "significant doubt" that it will be able to continue its operations. It does not have enough cash to survive for another year, and executives are attempting to raise more funding, said the report.
Founded in 1993, MedMira has lost more than $90 million over its lifetime and has never turned a profit. It now has a negative amount of working capital—$13.1 million—and has defaulted on $8.2 million of debt.
Currently, about 88 percent of its revenue comes from just four customers.
The stock, which has been listed on the TSX Venture Exchange since 2000, is trading at less than one cent a share—down from two cents a year ago.
The most recent earnings report says progress is being made on lowering operating costs and increasing revenues.
The company has slashed its quarterly expenses by more than $140,000–down to $429,205, compared with $571,666 for the same period last year. Meanwhile, its revenue rose 88 percent to $143,387.
In all, the company reported a net loss of $512,558, a mild improvement on its $656,776 loss in the same period a year earlier.
In a press release, MedMira added, "All long- and short-term debts are currently under negotiation to restructure terms and conditions of repayment."
Its Swiss subsidiary, MedMira International AG, is also undergoing restructuring to create a more "streamlined" organization, according to its website, but the process will "take considerable time and effort."
MedMira Inc.'s chief financial officer, Markus Meile, was traveling in Europe and not available for comment.