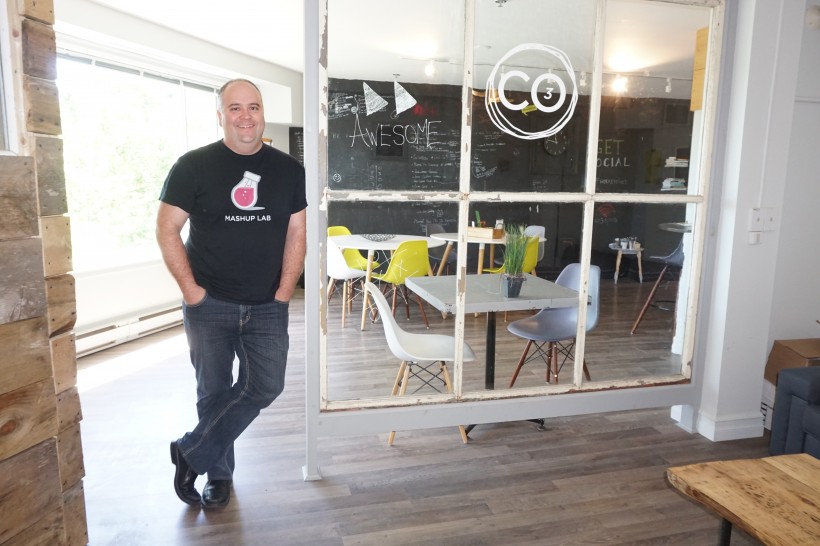 Budding entrepreneurs in Cape Breton now have access to the free, online programming available at Mashup Lab after its recent expansion to the island.
Mashup Lab is a "for-more-than-profit" business development company for rural entrepreneurs. Its Dream Business Program is a six-week online program for entrepreneurs still in the idea phase.
"It really is open to anyone with a business idea and a good internet connection" said Andrew Button, the founder of Mashup Lab. "You don't have to be a scalable startup, a lot of them can be just businesses that employ the founder and a few other people in the community which is absolutely fantastic."
Until now, Button's programing was only available to entrepreneurs on mainland Nova Scotia but through a deal with the Cape Breton Partnership, Mashup's services are accessible to all of Nova Scotia.
Now, Button is looking for 20 entrepreneurs, 10 from Cape Breton and 10 from the mainland, to enroll in Mashup's Dream Business Program in September. The free six-week program offers group mentorship, one-on-one coaching and a startup kit valued at over $5,000.
The mainland program starts Tuesday, Sept. 6th, and Cape Breton's starts Tuesday, Sept. 11th.
The company also provides a Business Model Launcher and one-on-one sessions for a small fee. Button's goal is to foster rural entrepreneurship and innovation.
"I think there is a lot of isolation that new entrepreneurs feel," he said. "We're not only teaching them how to build their networks and grow their business but we're actually building a community of rural entrepreneurs that can lean on each other for support."
Button started Mashup Lab four years ago in Bridgewater N.S., and in those four years, Mashup has helped a diverse range of companies. They range from a price comparison software to a network of doula services.
In the beginning, Button was the sole operator of Mashup but in February he hired its first full-time employee. He said that Mashup is looking at a 200 percent increase in its revenue this year. Mashup's expansion into Cape Breton is a stepping stone to becoming a pan-Atlantic and eventually Canada-wide rural business development initiative.
"We'd also like to add some new team members in the fall. We're really starting to get to a point where this can be a scalable model. It took about four years to get here so it'll be a while for us to grow," he said.
In his time working with Mashup, Button has seen the damaging impact of urban migration and declining industries ripple through small towns in Nova Scotia and suspects it's a similar situation across the country's rural towns.
Said Button: "The thrust of Mashup Lab is that great ideas can come from anywhere and that innovation happens in the most unexpected places."