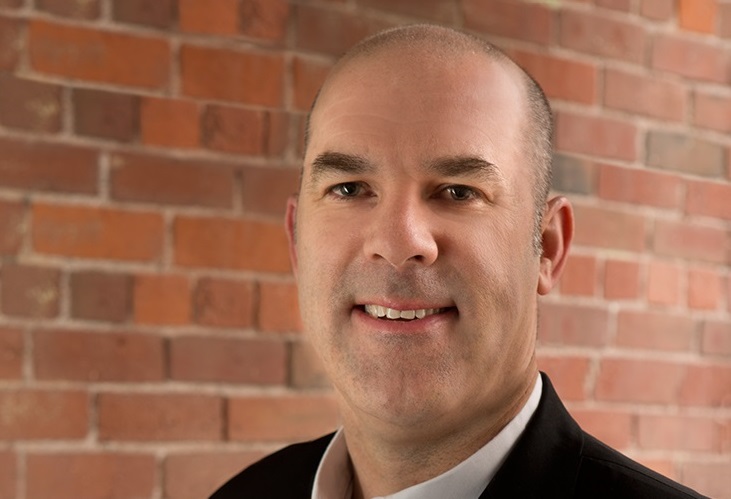 Craig Storey has just taken over international sales at Atlantic Canada's most influential tech company, Saint John-based Mariner, and he's not satisfied with its 28-per-cent revenue growth in 2016.
Until recently, Storey was the CEO of Shift Energy, the Mariner subsidiary that provides automated energy controls to larger complexes. In the last six months, Shift has been integrated into the main corporate structure of Mariner, and Storey has been given the role of head of global sales for the group.
Mariner was already performing well as 2016 revenue reached $28.2 million. That earned Mariner the No. 128 place in the Branham 300 list of the top tech companies in Canada — tops among Atlantic Canadian IT companies.
But Storey said that there are opportunities within the Mariner group to cross sell among the various groups of customers and produce even more revenue.
"You go harder, faster," he said when asked how he responds to leading a sales group that's already performing well. "There's a lot more value we have to offer existing clients, and new. We are now positioned for larger, more transformational deals in our chosen marketplace."
To understand the current vision in Mariner's executive suite, it helps to understand the company's four pillars. The company began early in the century when veterans of iMagicTV, which provided software for video services, launched a new company to improve the delivery of videos online and alert providers of any problems with video delivery. That business, known as xVu, is the core of Mariner's business.
Mariner, NBIF Invest $500K in Beauceron
The other three pillars are: Shift Energy; Mariner Innovations, which provides advisory and professional services and project delivery; and East Valley Ventures, the loosely held portfolio of 24 startup investments, held by Mariner itself and/or members of its network.
Storey said Mariner is now in a position to expand its reach and produce larger deals than in the past. XVu (pronounced X-View) has a strong client base in North America, from which Storey believes it can draw more sales. And he sees huge opportunities in new markets for the company, such as Asia, Europe and South America.
He also thinks that Mariner can increase sales by selling products from one of its pillars to clients of another. For example, xVu clients deal mainly in video, but many are huge corporations with large facilities that could cut costs with Shift Energy's technology. Storey even wants to work with East Valley's startup companies to introduce their technology to its clients and accelerate adoption of their innovation.
Mariner, whose best-known executive is its chairman, tech evangelist Gerry Pond, recently received some good news in its sales efforts as Shift Energy's first U.S. client reported great results from its EOS product.
Amalie Arena, the 19,204-seat home of the National Hockey League's Tampa Bay Lightning, began using EOS a few months ago. The arena management was so impressed with the results that it allowed Shift to report them publicly — an energy cost reduction of 14 per cent, a consumption reduction of nearly 1,500,000 kWh, and a 1,100-ton reduction in carbon dioxide emissions.
"The Shift EOS solution has materially reduced Amalie Arena's energy consumption and improved operations by providing integration from our front office event booking right through to our building management," said Darryl Benge, executive vice president and general manager for the arena. "The EOS technology did what our team simply didn't have the time to do on a daily basis and it has performed exceptionally well for us."
Moving to the Cloud, Remsoft Adds Staff.
Mariner execs admit the sales cycle for EOS is longer than they had expected. But the success of their first U.S. installation as well as that of Canadian customers like the Rogers Arena in Vancouver are helping with other sales. Storey said the Amalie results were released just before the annual meeting of the Green Sports Alliance, a national group that aims to improve the environmental performance of sports facilities, and he was able to showcase the Tampa Bay results to other arena operators.
"That market validation was very strong," he said. "And in addition to the strong validation we have in Vancouver, people are starting to take notice."