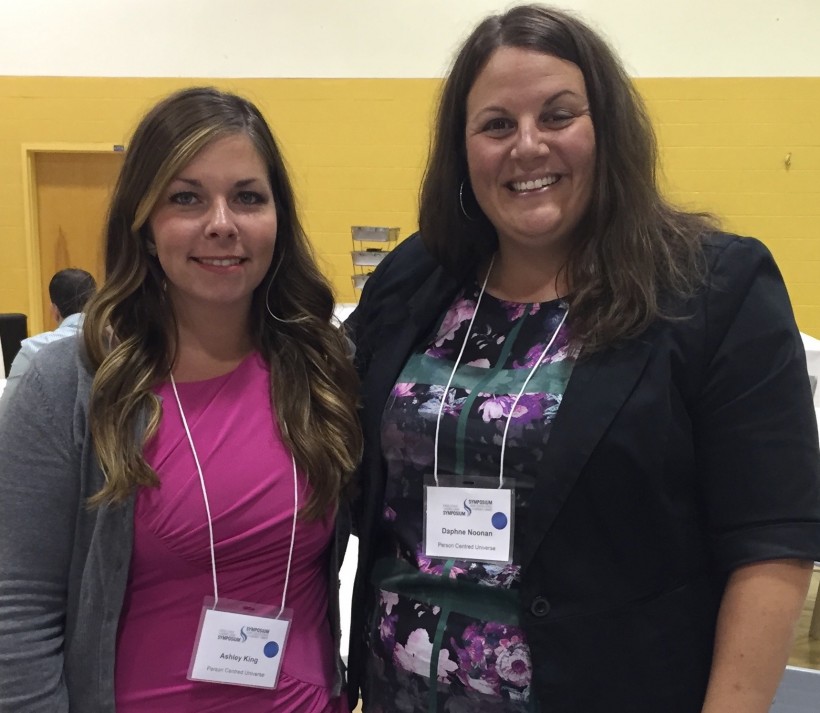 After focusing on providing dementia care training and services to staff in care homes, consulting company Person Centred Universe is turning its attention to supporting those who care for dementia sufferers in private settings like family residences.
Company founders Ashley King and Daphne Noonan hope their Fredericton-based venture will improve care and lessen the loneliness of caregivers, who often struggle to provide loved ones with the best, most informed care.
The venture's new offering, Dementia Journey Coaching, will be a telephone or Skype service that will assist the primary caregivers of individuals living with dementia.
"Carers often feel alone, they don't feel heard," Noonan said. "They might talk to the family doctor, but they struggle with the practicalities of coping around a loved one wandering or leaving the stove on."
The couple are just starting a beta test of their new idea. The beta test will involve working with 10 caregivers to help alleviate a patient's main problems. For instance, if a patient is not sleeping at night, it may be necessary to eliminate an afternoon nap or allow the patient to become more socially engaged.
"We want to help carers develop a lifestyle plan and find information and resources that can be hard to find and navigate," King said. "We will direct them to free programs, suggest things to try at home, and tell them how to access social resources."
The couple have gathered a small team of caregivers to work with them over the eight-week beta test period.
Once launched, the service will cost clients $1,099. The founders hope governments will eventually bear some of the burden.
The new service is a natural progression from the pair's existing training services for care home staff. They began offering these services in 2013, after gaining Dementia Care Mapping Certification from Bradford University in the U.K.
Read About the 10 Teams Emerging from UNB's TME Program.
Widely used in the U.K. for 30 years but new to Canada, Dementia Care Mapping looks at the dementia sufferer as an individual.
It uses a patient's personal life story and narrative to enhance care, for example by creating an "office" space for a former businessman so that he can relive the experience of having a desk and paperwork.
"It's creating a feeling of familiarity, a feeling he's doing what he understands and knows," said Noonan. "Enhancing that feeling of identity might reduce symptoms such as wandering."
Dementia Care Mapping also requires observing patients' engagement with their environment. For instance, it may become clear someone struggles at mealtimes.
"Staff might then adjust where a person sits or get the patient to set tables as an introduction to meals," Noonan said.
"It reduces guesswork . . . It shows dementia needn't be a horrible experience if those around understand you."
Both founders have bachelor degrees in gerontology. They have a great deal of experience working with dementia sufferers, including with family members.
King first became interested in the field of aging as a university student when she was helping care for her grandmother.
"My gran could have been one of our clients," King said. "My family was doing our best with what we had. But it involved me or my 15-year-old brother sleeping on a mattress beside her bed so Gran wouldn't wander if she got up."
The founders have recently completed the B4 Change accelerator for social ventures at the Pond-Deshpande Centre at University of New Brunswick. The experience helped them develop their ideas. They also gained $5,000 in catalyst funding
"The program helped us get to this point," Noonan said. "It got us thinking about the customer and their experience."
In the future, they plan to create peer coaching networks, which may feature a dementia coach connecting with maybe four to six caregivers on a phone or Skype call.
"We love the idea of becoming global, of potentially someone in the U.K. supporting someone in New Brunswick," Noonan said.