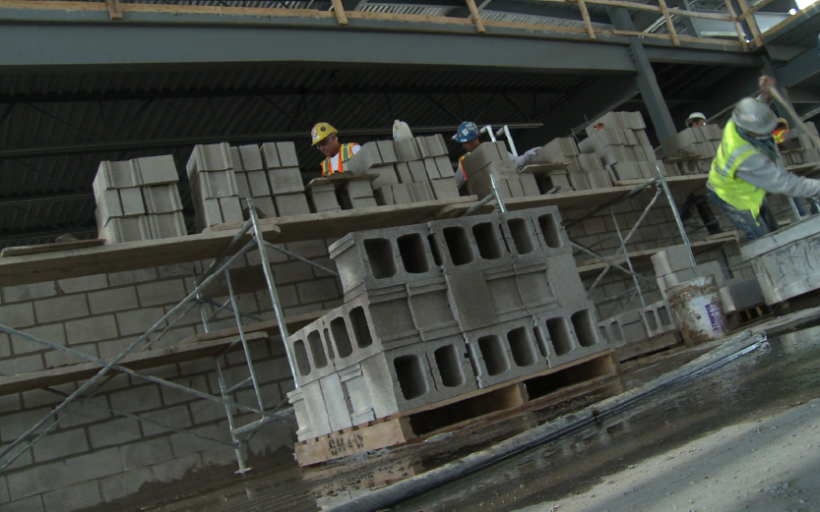 Halifax-based CarbonCure Technologies, whose technology reduces CO2 emissions in the making of concrete, plans installations in 16 facilities owned by Atlanta-based Thomas Concrete this year.
The Halifax cleantech company said in a statement Tuesday the installations will help Thomas further establish itself as the world's largest supplier of concrete made with this CO2 recycling technology. Thomas now uses the CarbonCure system at 22 plants.
"CarbonCure Technologies is continuously seeking opportunities to assist the concrete and cement sector to create scalable solutions to reduce emissions today," said CarbonCure CEO Robert Niven in the statement. "We are honoured to partner with forward-thinking international organizations like Thomas Concrete who are integrating CarbonCure across their broad fleet of plants."
CarbonCure recycles carbon emissions by liquefying CO2 from local industry and mixing it into wet concrete. Its system can be retrofitted into any concrete processing facility.
Find Out How CarbonCure Made our 2018 Outlook
Not only does this process cut down on the amount of CO2 released into our atmosphere but it also improves the structural integrity of the hardened concrete because the CO2 converts into a hardened mineral when it's blended into the cement.
Said Alan Wessel, CEO of Thomas USA: "Thomas' growth has been maneuvered by prioritizing consistent quality for our customers and using CarbonCure's technology really aligns with that."
The company has also been a key partner in CarbonCure's efforts to win the NRG COSIA Carbon XPRIZE, a $20 million global challenge to accelerate businesses that specialize in repurposing carbon emissions.
"Thomas Concrete has been an incredible partner as we lead the global carbon utilization industry, which is expected to be worth $1 trillion by the year 2030, and reduce global emissions by up to 15 per cent," said Niven.
CarbonCure is one of the 23 semifinalists for the competition, which has also been dubbed as the Nobel Prize for cleantech.