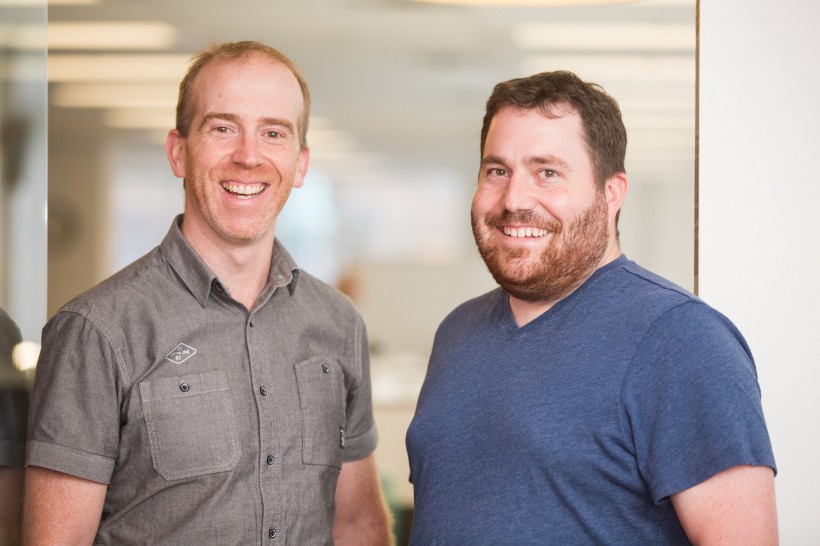 Halifax-based Affinio has announced a US$9 million (C$11.4 million) Series B funding round, with which it hopes to gain deeper penetration brand advertising for its consumer-analytics solution.
The venture capital round – the second-largest this year in Atlantic Canada – was led by Toronto-based Round13 Capital, a new investor in the company. The other participants in the round are Whitecap Venture Partners of Toronto and Halifax-based Build Ventures, both of which invested in Affinio previously.
In an interview, CEO Tim Burke said the funding will help Affinio to deepen its relationship with major partners and add new ones. The company now has about 70 clients, including such global enterprises as Unilever, BBC Worldwide and Paramount and it wants more of a similar scale.
"We're talking about major channel partners, those who have massive amounts of consumer data," said Burke. "They own the data and we're overlaying our technology on top of theirs."
Burke, CTO Stephen Hankinson and a few other co-founders started Affinio about five years ago as a company that could monitor social media data and present a visual analysis that would help users understand consumer intentions. In its first few years, the team targeted largely advertising agencies, which found the technology useful because Affinio would supply the data it collected on social media.
More recently, the company has found a more profitable market by working with major brands, especially in the consumer packaged goods and media sectors. These companies have their own data, and lots of it. The Affinio system can work with that data and also with social media, bringing machine learning and visualization platforms to a range of data to understand the market.
2016 Was a Record Year fro Equity Funding
The money raised in the current round will be used to build out the sales and development teams, allowing for further growth. Burke said the company now has about 60 employees and the team envisages doubling that by the end of 2018. He also said the company has just about doubled revenue in 2018, and expects to continue that pace of growth in 2018.
The funding by Affinio means that for the second year in a row, at least three Atlantic Canadian startups have booked funding rounds of more than $8 million. Halifax-based Manifold, which helps software developers assimilate a range of services, raised US$15 million in September; and another Halifax company, Metamaterial Technologies Inc., announced an $8.3 million funding round in April.
Affinio's Series B round comes two years after Affinio raised a $4 million VC round from Whitecap, Build, New York-based Social Starts, New York-based BRaVeVentures , and several angel investors. Before that, Build backed the company in its $1.5 million seed round in 2013.
That means the company has raised upward of $15 million in five years, and Burke said the company may not be finished courting venture capital investors. The company's current plans envisage using this round to finance growth over the next two years, after which it may seek an even larger funding round.
Said Burke, "We are tracking toward a Series C after fulfillment of this 18- to 24-month plan."