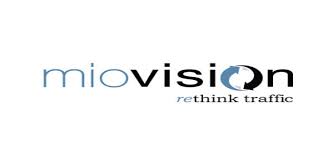 Swift Labs, an end-to-end wireless product design and development company, has struck a partnership with Miovision to design, develop and test products to improve traffic flows in modern cities.
The two Waterloo Region companies issued a statement today saying they would collaborate on hardware products put forth by Miovision for Smart Cities across North America.
Having recently celebrated its 10th anniversary, Miovision has grown into a leading traffic platform provider, with 650 customers in 50 countries.
It recently issued a request for proposals for a patented design, and in responding Swift Labs produced a fully functional prototype in seven weeks that Miovision CEO Kurtis McBride described as stretching "the laws of physics, beyond what we thought was possible." It led to the two companies forming the partnership.
"We believe in promoting and working with local entrepreneurs where possible," said McBride in the statement. "Swift Labs is an expert in design, having the skills to bring concepts with strict parameters into a truly innovative and technically sound product—all of which will comply with international regulations."
After a successful product design and several testing engagements, Miovision invited Swift Labs to partner on future products, said the statement.
Under the partnership, the two companies will design, test and certify products at an accelerated rate. They said it means cities worldwide will have access to leading technology to upgrade their systems to help manage traffic flow, decrease traffic congestion and manage technical upgrades in a timely and efficient manner.
"I believe in Kurtis McBride's vision for smart cities," said Swift Labs CEO Anthony Middleton. "With that mindset, I didn't hesitate to work closely with Miovision during the RFP process to better understand the use case, the process and the road map. Our partnership naturally evolved as Swift Labs product designs hit the mark at a strategic level as well as fit into today's requirements."