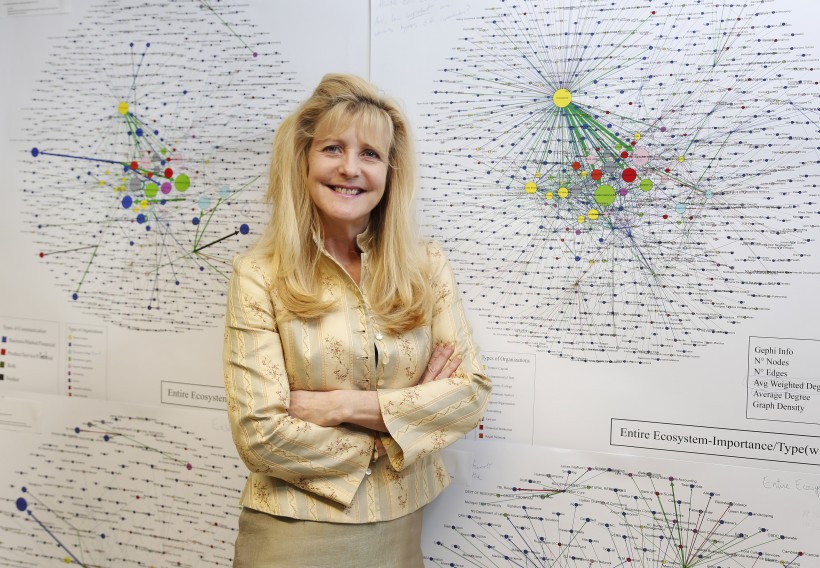 Venture Grade, a student-run venture capital fund at St. Mary's University, has announced its successful bid to host the international Venture Capital Investment Competition.
VCIC is a tri-continental organizationthat hosts competitions at universities around the globe. It has been going on for a decade and no Canadian university has stepped up to the plate to host the event – until now.
"It's a pretty spectacular opportunity," said Ellen Farrell, professor of venture capital and entrepreneurship at SMU. "The nation will now realize that the Atlantic region has a real specialization in the area of venture capital."
Venture Grade will host the competition March 2 and has already received applications from Dalhousie, University of New Brunswick and Memorial University of Newfoundland.
Because the university is the host, the team at SMU cannot participate in the Canadian VCIC. However, it has been invited to an American competition in Boston in February, where it will be up against prestigious universities such as Massachusetts Institute of Technology, Yale and Dartmouth.
At the VCIC, student teams are given an imaginary $100 million to invest, and must pick one of the pitching startups to back. Real venture capital investors serve as a panel of judges to assess which teams do the best job.
In addition to giving VCIC its first Canadian home, Venture Grade has been meeting all of its targets for 2017.
Venture Grade has raised almost $200,000 since its inception in 2016 and is set to meet its $250,000 target in 2018.
Farrell said Venture Grade is the only program of its kind in North America because the students are responsible for making connections and raising funds themselves. Other programs often start its students off with the funding.
"They went out and talked to high-net-worth individuals, significant business people, and got them to contribute the funds," said Farrell.
Venture Grade has raised funding from: Innovacorp, East Valley Ventures, TD Bank and Killam Properties and has also cultivated strategic partnerships and mentoring relationships with Sobey School of Business, the Atlantic Canada Opportunities Agency and First Angel Network, to name a few.
"The students get the added value of what it's like actually trying to raise the funds," said Farrell. "We're pretty proud of that business model."