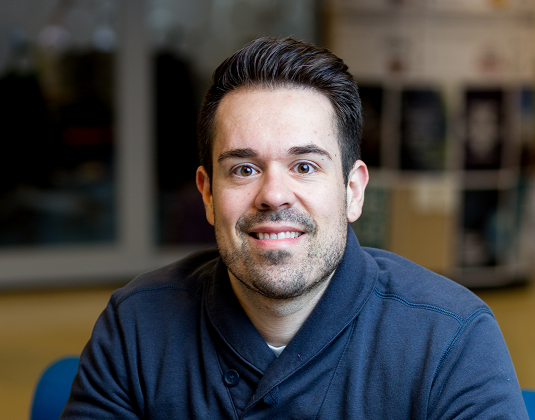 Rise, a Fredericton-based company dedicated to encouraging the use of sustainable materials in home renovations, is planning to launch two new services to help generate cash flow.
The company was founded two years ago, and has grown its user base and raised some equity financing. Founder and CEO Matt Daigle said the company's focus now is to launch a green certification for builders, and a platform that can help homeowners find rebates and incentives to make their homes more environmentally friendly.
"The business is doing really well, but the big question folks have always had for us is, 'How do you guys make money?'" said Daigle in an interview last week. "We were always focusing more, when we started, on user acquisition. Now things have changed and we're more focused on revenue generation."
Rise has developed an online dashboard that helps homeowners, contractors and retailers work together to find materials and products that can benefit the environment and reduce costs. The company envisages a product that can inform users about the best products available and have a social component connecting the various parties.
EhEye, Bulletproof Shine at Kiras
Daigle said he hopes that next month the company will launch a new feature that will allow builders or other professionals to go through a sustainability assessment and receive badges showing they have passed. The program awards different "tiers" to the builders.
The company will probably launch the badge program within a month in Vancouver, which has announced its ambitions to become the world's greenest city.
To generate interest in the new badge program, Rise has teamed up with 3D design software company Sketchup to hold a North America-wide competition for designing tiny homes (homes smaller than 400 square feet). The winning design will be built and donated to a homeless person or family.
Meanwhile, Rise has also collected the names of Canadian rebates offered by utilities and other organizations to encourage energy conservation. Daigle's team has learned a lot about which programs work and which ones don't, and they've learned that the most successful programs are those offered directly to consumers, at the checkout of a retail establishment.
Rise is now working with a major utility — Daigle declined to name which one — on a pilot project that would offer the utility's rebate through the Rise site. The utility would ship the product to the buyer's door at a huge discount, he said.
Daigle said Rise gets most of it online traffic through the list of rebates, which includes all the programs on offer in Canada. The company is now in the process of assembling a similar list of rebates on offer in the U.S.
Rise last year raised about $110,000 in equity financing from the New Brunswick Innovation Foundation and a few private investors. It then leveraged that to bring in more money in grants and loans, for a total of about $400,000. The company, which employs four full-time and three part-time staff, is now looking to raise about $150,000 in further equity investment before aiming for a larger round later.