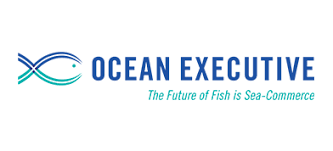 Halifax-based Ocean Executive, which provides an online marketplace for the seafood industry, has signed enterprise software licensing agreements with two major clients.
The company said in a press release Tuesday that it has signed deals with Ocean Perfect, a live seafood supplier based in The Netherlands, and an oyster company based in New York City, Empire Oyster.
Ocean Executive is offering a Software-as-a-Service, or SaaS, product and will build private online marketplaces to support these clients' existing businesses. Securing new clients is a major step in its plans to build a network of buyers and sellers in the seafood industry, thus creating a transparent, online market with benchmark pricing.
The company, which has named December "Cyber Seafood Month", also said it has signed its marketing partnership with Undercurrent News, the leading news source for the international seafood industry. Ocean Executive Founder and CEO Mike Budreski previously discussed this partnership in an interview in October.
Rovault Plans Pilor for its Seafood Processing Technology
"We're convinced that the future of the seafood industry is trending towards technology advancements in the sales process, and Ocean Executive is offering an enterprise tool for traceable, transparent sales and purchasing to seafood professionals around the world," he said in the release.
By connecting buyers and sellers online, OE aims to eradicate supply-chain inefficiencies and supply market players with more real-time information about seafood prices.
On the OE platform, sellers post their product offers, providing a range of details such as species, format, location and sustainability certificates. Buyers can bid and sellers can counter-offer until they make a match and a purchase order is sent out to finalize transaction.
OE only collects a commission on a successful match and takes 0.5 percent of the total from both parties.
As of October, Ocean Executive had raised a total of $380,000 in equity financing, including $250,000 from Innovacorp.
OE also offers a marketing subscription for USD$199 per month to showcase offers on Undercurrent News. "We're thrilled to be partnering with Undercurrent News and presenting our industry-leading online marketplace to their global audience," said Budreski.