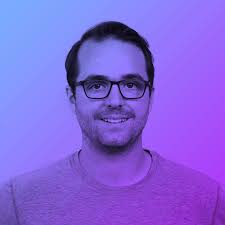 Halifax-based Manifold has been named to the 2018 Narwhal List, a group of Canadian high-growth companies that have raised a lot of capital quickly.
The Halifax startup, founded two years ago by GoInstant Co-Founder Jevon MacDonald, was actually placed on the list earlier in the year. But it only came to my attention Thursday when TechVibes published the updated list.
Compiled by the University of Toronto's Impact Centre, the Narwhal List assesses what it calls the "financial velocity" of high-growth companies. It divides the amount a company has raised by the number of years it has been in existence, indicating the firm's momentum in building up its capital structure.
Manifold, which helps software developers access services, placed No. 28 on the list of 49 companies. It makes the list because of its US$15 million (C$18.5 million) funding round led by OMERS Ventures last September.
Founded in 2016, Manifold is one of the youngest companies on the list – a group more notable for the speed with which they've raised money than the amounts they've raised. The Halifax company joins five others on the list that were founded in 2016 or later. Of that group, only one has raised more money than Manifold – Toronto-based Platterz, which was founded in 2016 and has raised US$20 million.
Resson Raises $14M for the 2nd Time in Two Years
Working out of Volta Labs in Halifax, Manifold provides a single platform on which developers can access a range of services, thereby simplifying the process of building digital products. Software developers often need an array of services that they can incorporate into their products to accelerate the development process. But finding and accessing all these services can be cumbersome.
Manifold allows developers to easily find, buy, and manage their favourite services without being locked into a single cloud platform. With Manifold, developers are no longer restricted by the confines of any particular cloud, allowing them to create stacks tailored to their project needs.
The Narwhal List – a Narwhal is the Canadian equivalent of a unicorn, a high-growth company worth at least $1 billion – is dominated by larger, older companies that have raised hundreds of millions of dollars. Vancouver-based Hootsuite, a decade-old company that has raised US$230 million, heads the list.
Why does it matter that Manifold is on the Narwhal List? It's important because Canadian venture capital in the past two or three years has been dominated by large funding rounds, those worth $50 million or more. But no Atlantic Canadian company has breached that threshold yet. East Coast startups are active in the national discussion about small companies, and the next step in the region's evolution is to appear in the lists of large companies. Manifold's strong "financial velocity" is likely the first step.
One final note about this list is that, as of this week, another Atlantic Canadian company has almost made the grade. Fredericton-based Resson just closed a $14 million funding round, meaning that it has raised a total of $31 million in its five-year history. At current exchange rates, that is equal to about US$24.4 million. By my calculation, that placed Resson just outside the current Narwhal List.