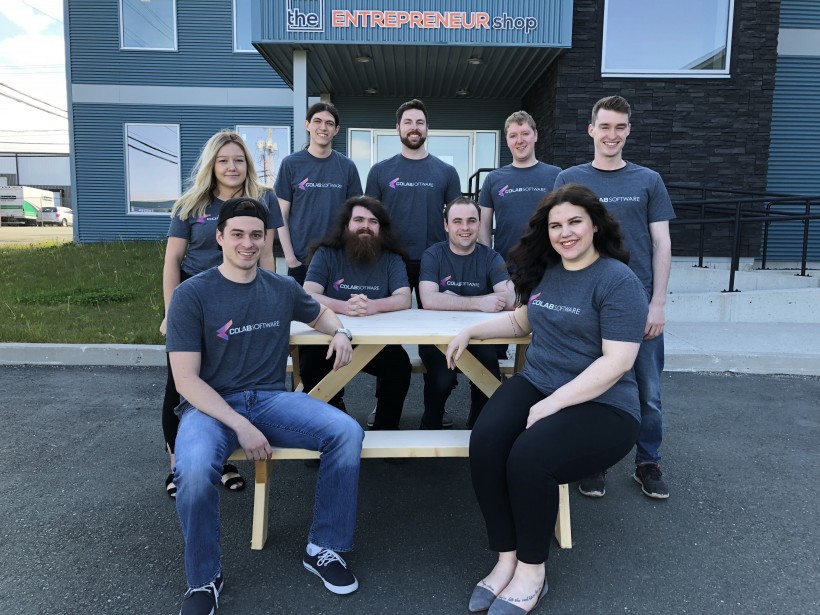 St. John's-based CoLab Software said Monday it has closed a $600,000 financing round from Pelorus Venture Capital, Killick Capital, and Panache Ventures.
CoLab has developed a collaboration platform that helps engineers and others work together on 3D designs. The company is closing its first funding round as it wraps up its early adopter program, in which nine companies (including some paying customers) from across the U.S. and Canada used the product, provided feedback and demonstrated it can gain traction.
Now with the funding round closed, Co-Founders Adam Keating and Jeremy Andrews plan to move on to a broader market release this summer that will involve more companies. The founders hope to launch a full enterprise product in the first quarter of 2019.
"It's super-critical," Keating said in an interview when asked about the funding. "This will allow us to build on what we learned from our early adopter program and develop it into a bigger user base."
The funders in the round are: Pelorus, which manages the Venture NL fund, which is backed by the Newfoundland and Labrador government, BDC Capital and others; Killick, which manages money on behalf of the family of President Mark Dobbin; and Panache Capital, which is a new $25 million fund formed by former partners in 500 Startups Canada. Panache founder David Dufresne was one of the investors in the $1.75 million round announced by Halifax-based Harbr in March. The investment in CoLab is the fund's first in a Newfoundland and Labrador company.
"CoLab built a strong team that has iterated quickly to create a solution that truly solves an industry problem," said Dufresne in the statement announcing the funding.
Goldcorp bets US$1M on Acoustic Zoom
The story of CoLab dates back a few years to the participation by Keating and Andrews, then students at Memorial University, in the SpaceX Hyperloop Competition. They finished second in the international competition that charged student teams with designing the fastest ultra-high-speed ground vehicle. They learned during the competition that engineers have a really hard time collaborating on 3D designs because of the dearth of technology that alllows them to work on the same 3D files simultaneously.
They formed CoLab and have developed a cloud-based product that they call an issue and design management platform, with an initial focus on the market for mechanical systems and product design. The platform allows design teams to view 3D files and discuss and amend the designs together, and to track issues with the designs. CoLab said it aims to reduce by 20 percent the project time wasted on poor communication over the design lifecycle.
"Our goal is to empower engineering teams by eliminating the burden of miscommunication and manual completion of tedious tasks, such as consolidating actions and issues in spreadsheets, progress reporting and quality assurance," said Keating in the statement.
As well as graduating from the Propel ICT accelerator program, CoLab participated in the Autodesk accelerator program, a five-day course offered in Boston by Autodesk, one of the world's largest makers of software for architects and engineers. Keating said the development team spent five days in Boston working with developers from Autodesk while he spent the time talking to potential customers and investors.
CoLab has grown to a staff of nine people. "We are really looking to find a front-end developer ASAP and will be growing our sales and marketing and development teams later this summer," said Keating.