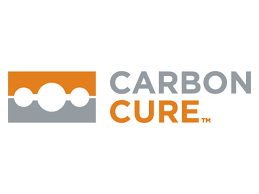 CarbonCure Technologies hit a significant milestone in its development last month: the Halifax cleantech company and its partners have launched an integrated solution that reduces carbon emissions in both cement and concrete production.
CarbonCure issued a press release this week saying it led a team of five companies that took the carbon dioxide produced from cement production and used it to cure concrete using the CarbonCure technology.
CarbonCure has grown into a profitable company by developing a process of hardening concrete by injecting it with carbon dioxide – a process that saves concrete-makers money and makes their operations consumers of – rather than producers of – carbon. The developments of the past month mean that CarbonCure systems use cement production as a source of the carbon dioxide.
"In many cases, cement and concrete producers are owned by the same company (vertically integrated), so this opens up the potential for a concrete producer to purchase the CO2 from their parent company," said CarbonCure COO Jennifer Wagner in an email. "This project demonstrates a way for the industry to both reduce their CO2 costs and purchase a waste material from within their own value chain."
One of the lessons you learn in reporting on CarbonCure is that concrete and cement are not synonymous, as many of us think. Concrete is a building material made from crushed rock, sand and a fixative. Cement is the fixative that holds it all together.
Island Water Lands $500K in Funding, Joins Imagine H2O
In traditional production, the production of both concrete and cement emitted vast amounts of CO2 into the atmosphere. CarbonCure has developed its business by injecting CO2 into concrete (first in blocks, then in ready-mix concrete) in a process that is now used in almost 100 major concrete plants. The company and several partners have formed a consortium that is one of 23 semi-finalists in the NRG COSIA Carbon XPRIZE. Known as the Nobel Prize of Cleantech, the Carbon XPRIZE is a US$20 million global challenge to accelerate businesses that specialize in making products from carbon. The finalists are expected to be named in the coming months.
CarbonCure's clients all have to purchase CO2 from an industrial supplier, such as an ethanol plant or coal plant. "CO2 is actually reasonably expensive, and the cement industry is looking for ways to get rid of (or ideally sell) their CO2 emissions," said Wagner.
Last month for the first time, members of the CarbonCure consortium installed a system at a demonstration site in Calera, Alabama, that showed how the system can use the CO2 produced by a cement kiln.
Specifically, they captured CO2 emissions from the cement plant near Calera owned by the Colombian producer Grupo Argos. The gas was captured by Sustainable Energy Solutions' Cryogenic CO2 Capture technology and transported by Danbury, Conn.-based industrial gases company Praxair. It was taken to Argos' Glenwood concrete operations near Atlanta, where it was reused through CarbonCure's CO2 utilization technology.
The Global CO2 Initiative estimates a potential $400 billion market opportunity for CO2 utilization products in the concrete sector alone, with the prospect of reducing 1.4 billion metric tonnes of annual CO2 emissions by 2030.
Meanwhile, on Thursday, CarbonCure announced that it had hired Ted Jones as Vice-President Sales and Marketing. Jones had previously been a sales and marketing lead with Oldcastle Precast, Contech Engineered Solutions, and The Fort Miller Co.,