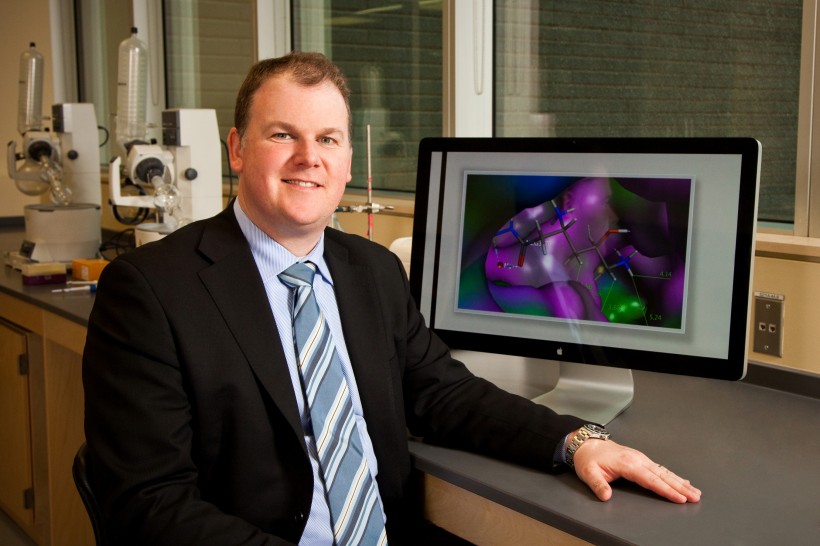 As it moves closer to listing its stock on the TSX Venture Exchange, Appili Therapeutics of Halifax has raised an additional $3.6 million by selling shares and warrants through a private placement.
The drug discovery company issued a statement Monday saying it had raised gross proceeds of about $3.6 million through the placement, though the total is lowered somewhat by fees paid to the banks that sold the securities.
Appili said last year it was planning to list its stock publicly, and Monday's announcement included the news that it has filed its preliminary prospectus with six Canadian securities commissions, including the Ontario Securities Commission. Filing the preliminary prospectus is a key step in the company's ambition to list on the TSX Venture Exchange.
"As we prepare for our next phase of growth, financial strength and careful stewardship of our resources remain incredibly important to Appili," said CFO Kimberly Stephens in the statement. "As we pursue additional pipeline assets and continue with the process of taking Appili public on the TSX Venture Exchange, we are grateful for the continued support of our investor base."
Just three years old, Appili has been working on a two-track strategy to get to market. Two years ago, it was allowed a fast-track regulatory process for its first drug candidate, ATI-1501, because the compound is based on a drug called metronidazole that had already been approved. Meanwhile, it is also working on a second compound, ATI-1503, which will take longer to develop but aims for a larger market in addressing antibiotic-resistant viruses.
Eadie Developing Glaucoma Testing Device
The offering announced Monday brings the company's total equity funding of the past three years to more than $15 million. The company said the net proceeds from the most recent offering will be used for the research and development of its current anti-infective pipeline of products, working capital, and general corporate purposes.
But the company also suggested it could be interested in purchasing other drug candidates as it grows.
"Our business model allows us to pursue a broad range of infectious disease pipeline assets, which places us in the unique position of being able to maximize the capital efficiency of our drug development programs," said CEO Kevin Sullivan. "We have secured $19.1 million in non-dilutive funding from a range of sources that has further bolstered our disciplined approach to building out our pipeline."
The capital markets experts that brokered the offering were Mackie Research Capital Corp., Echelon Wealth Partners Inc. and Bloom Burton Securities Inc. Bloom Burton has been a backer of Appili from its inception.
ATI-1501 addresses two problems with metronidazole. First, the existing drug is only available in a solid form, which means that seniors who have trouble swallowing can only take it if it's ground up and mixed with something like apple sauce. Second, metronidazole tastes terrible, which dissuades patients, especially children, from taking it. ATI-1501 can come in a liquid form and doesn't have metronidazole's bitter taste.
The company plans to first sell the product to old people who have difficulty swallowing but need metronidazole to treat parasitic and anaerobic bacterial infections. It plans to later target children who need metronidazole to treat a disease called clostridium difficile infection, or CDI. Selling into this second market may require additional regulatory approval.
Said Sullivan: "The $3.6 million from this round of financing is an important component of our growth plans and we look forward to working with our partners – with the ongoing support of our shareholders – to advance our novel programs toward fruition."