About Us
Entrevestor provides news and data on startups in key Canadian communities. We're best-known for publishing daily reports on startups in Atlantic Canada and Kitchener-Waterloo. We also collect data on startups, and publish quarterly Entrevestor Intelligence reports. Entrevestor is financed by selling online and print advertisements, and selling analyses of its data.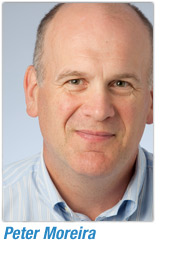 Peter Moreira spent more than 30 years in journalism in Asia, Europe and North America. He worked with The Deal of New York, covering M&A, private equity and VC markets in the U.S. and Canada for six years and serving four years as London Bureau Chief. At Bloomberg, he covered European and U.K. banking and finance. He previously worked for the South China Morning Post in Hong Kong, Knight-Ridder Financial in Hong Kong and Seoul , and the Canadian Press's parliamentary bureau in Ottawa. His writing has appeared in USA Today, the Globe and Mail, The Toronto Star, National Post, the Chronicle-Herald and the Independent on Sunday (London). Peter is a graduate of the Canadian Securities Course. He is the author of Hemingway on the China Front (Potomac, 2006) and Backwater: Nova Scotia's Economic Decline (Nimbus 2009). His latest book, The Jew Who Defeated Hitler, the story of Henry Morgenthau Jr.'s work in financing the Allied effort in WWII, was published in autumn 2014.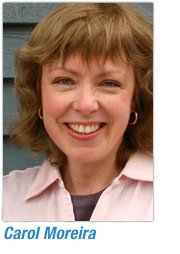 Carol Moreira has worked in journalism around the world. Her work has appeared in the Globe and Mail, the Toronto Star and the South China Morning Post among many other newspapers and magazines. She won a magazine feature writing award in 2009 and another in 2011. Her first novel, a YA story called Charged, was published to good reviews in 2008 by James Lorimer. Her latest novel, Membrane, was published by Fierce Ink Press in the summer of 2013.