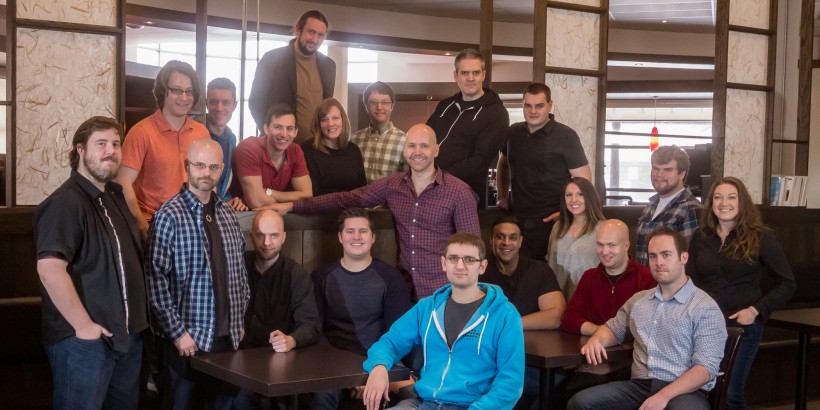 Sortable, an automated ad optimization service, has revealed that its network of publishers has grown to 200, reaching about 130 million unique viewers in January.
The startup uses machine learning to automatically fill a site's ad space with whatever networks will yield the highest revenue, then takes a share of the profits. Its growth in the past several months has been explosive—a rate of 40 percent month over month-- and CEO Chris Reid has big plans for 2016.
"We want to 10X everything this year," he said in an interview. "We want to 10X the number of visitors we reach on a monthly basis and cross a billion visitors. We'd like to 10X revenue and we have big internal goals in terms of our team, we're trying to hire 20 engineers."
The company, which was in stealth mode until the past month, has what the startup world would consider a storied history. An iteration of the company called Snapsort was founded in 2009 by Reid, Mark Feeney and Alex Black and consisted of around 20 websites dedicated to aiding in consumer purchasing decisions.
Acorn Cryotech Plans 2016-17 Launch
Eventually Snapsort was purchased by Rebellion Media, a company that was rolling up a number of startups. While working at Rebellion, Reid became more and more interested by one particular aspect of the online publishing business: optimizing ad revenue.
"The 'aha' moment might've come when we talked to other publishers and we realized we were a fundamentally engineering-driven team and that most publisher's ad operations groups were devoid of engineers," says Reid. "That's probably the point where we said 'oh okay, what we're doing is actually totally different and that probably means there's a product here.'"
At that time Rebellion Media was in a state of upheaval, and after having to downsize the team from 27 to three, Reid raised $1.4 million from a collection of angel investors to buy back the company.
They began afresh in November 2014 at the Velocity Garage in Waterloo under the name Sortable and with a brand new idea. They would use their engineering expertise to help online publishers get the most value out of their ad space with a system that learned key information about the sites' demographic and traffic, then based ad choices on that information.
Fast forward over a year and the company, now based out of an old sushi restaurant, has regrown to 22 employees and has gracefully pivoted from a successful but low-growth B2C business to an exciting high-growth B2B business. Sortable still owns and operates the Snapsort sites, however, using them as test platforms and sources of dependable reoccurring revenue. That revenue, coupled with the organic growth of Sortable, means the company doesn't have to go seeking further funding any time soon.
Reid built Sortable on that sort of pragmatism and he says it may be the quality he values most in his team, although work ethic is a close runner-up because, in his words: "We have a lot to accomplish."