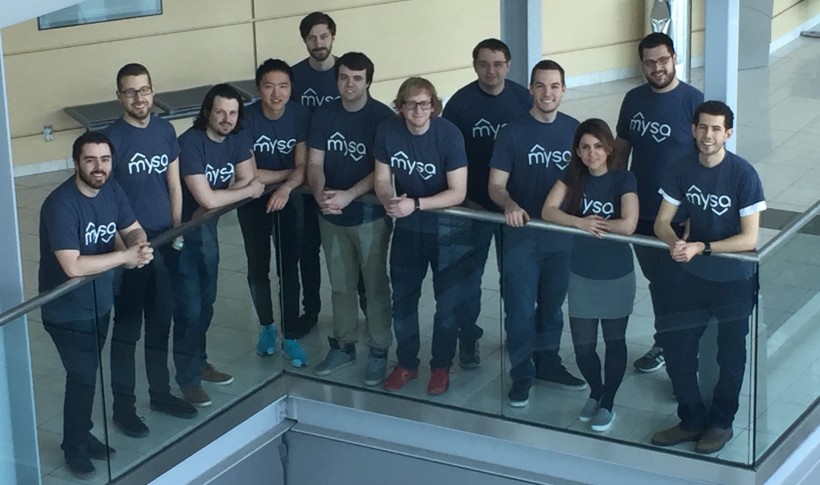 Empowered Homes, the St. John's startup developing smart thermostats for high-voltage heating systems, has received $600,000 in equity financing from Venture NL and Killick Capital.
The company has been taking pre-orders for its first Mysa smart thermostats, which are due to be shipped to clients in late October. Mysa uses artificial intelligence and mobile communications to ensure optimum heat settings in homes with high-voltage heating systems, such as electric baseboard. Most automated heating products like Nest don't work on high-voltage systems.
The Empowered Homes financing is the latest deal completed in tandem by the two St. John's-based funding entities. Venture NL is backed largely by the Newfoundland and Labrador government and managed by Pelorus Capital, and Killick Capital manages the funds of the Dobbin family. In the last two years, they have invested in at least five companies together, such as HeyOrca, Clockwork Fox and Sequence Bio.
In the Empowered Homes deal, the company also raised funds from some other angel investors. Given that the company is producing hardware, the funding will be especially useful in financing its first shipment of product.
"There's a unique challenge that comes with manufacturing a product," said Co-Founder and COO Zachary Green in an interview. "The biggest one is not physical – it's, How can a startup manufacture a lot of product with no credit history?"
The story of Empowered Homes began when Joshua Green, now the company's CEO, was performing energy audits and realized that state-of-the-art smart thermostats don't work on high-voltage heating systems. The company, which is operating out of the Genesis Centre, last year went through the Propel ICT Launch cohort in St. John's.
"The big thing that Mysa does is it's a smart thermostat that works with high-voltage heating systems," said Empowered Homes Marketing Manager Andrew Murphy. "That's one in 10 homes in the U.S. and one in three homes in Canada, and they can't use Nest. One in three or one in 10 homes is a very large market, and we're confident that we can build something that is cost-effective for the market."
Mysa uses AI and mobile communications to make sure each room is set at the ideal heat. It learns when the homeowner comes in each evening, and set the heat accordingly. It lowers the heating if the house is empty and can switch power on if the homeowner is nearing home.
The company founders decided in December to launch the product through a pre-order campaign on their website. They did this rather than using a traditional crowdfunding platform so they'd have more control over the campaign, and wouldn't risk a setback if they failed to reach a minimum level.
Halifax's Skyline Aims for Automated Shops
With the campaign continuing, the company has received 600 thermostats pre-ordered from 148 clients across Canada and in 15 states in the U.S. With the October shipment date approaching, the Empowered Homes team is now working on key decisions on the first order.
As well as deciding where to make the devices, in Canada or China, they have to decide how many units to manufacture in the first order. They could choose a shipment of 1,000, which they could finance with the current cash on hand. Or they could go as high as 10,000, which would lower per-unit costs but require additional funding.
The team is also working on the business development side and exploring opportunities with retailers.
Said Murphy: "The big change we face is to transition from a marketing culture into going directly into sales channels. We're now working on an inbound marketing strategy but we want to transition it into a sales team."