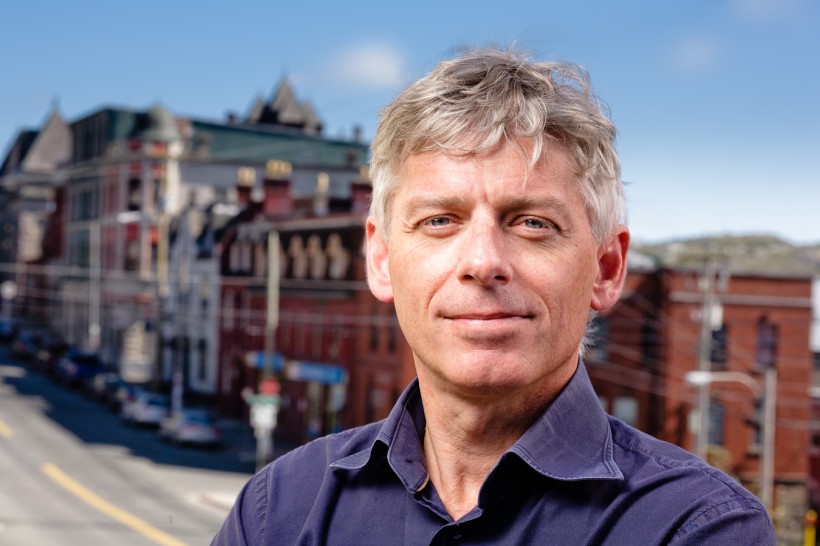 Celtx Inc. of St. John's, has raised $3.3 million in a funding round led by Build Ventures, and plans to use the capital to accelerate the already-stellar growth of its pre-production software for the film and video industries.
Led by CEO Mark Kennedy, Celtx has been a pioneer in producing a range of software for film writers, designers, producers and others involved in "scripted media," like film, video, theatre and the like. The company's breakthrough came when it launched its software-as-a-service product in 2012. It now estimates it has about 4 million users, and this winter, its revenues are growing by about 10 per cent per month.
"This is a tremendous opportunity," Kennedy said in a phone interview. "We're reinventing how an industry does its work, and it's a global business. We make 95 per cent of our money outside Canada."
Build Ventures of Halifax, the Atlantic Canadian regional venture capital fund, invested $3 million in the round, marking its first investment in Celtx and in Newfoundland and Labrador.
Killick Capital, which previously had invested $1.5 million in Celtx, came in with $300,000. Killick president and CEO Mark Dobbin had previously said he would be interested in investing in the company again, although not as lead investor.
Kennedy said he has known Build Ventures principal Patrick Keefe for several years, and the fund manager has always been interested in Celtx. When Kennedy decided to raise money last May, he met with Keefe and his partner, Rob Barbara, and the talks eventually led to the investment.
Founded 15 years ago, Celtx set out to digitize the tasks that filmmakers used to do on paper — from writing scripts, to designing sets, to production notes. Its first offering was a desktop product and the product evolved creative personnel in the film industry moved to the cloud and to mobile devices.
It still offers desktop products, but its big move came with the software-as-a-service product on the cloud, which has allowed stronger recurring revenues. It has also allowed the company to measure its sales, and adjust its product fit to match market demand.
The company had always had a knack for gaining clients, but the software-as-a-service offering finally allowed it to monetize the product in a meaningful way. Revenues increased in every month in 2014, and last autumn, it hit what Kennedy calls "the magic number" of monthly recurring revenue of $100,000.
The film industry is seasonal, and Kennedy says the January-to-April period is the high point, with revenues increasing 10 per cent monthly.
"Mark and the Celtx team have built a great product and grown a significant user base organically," said Keefe. "This investment will give the team the resources to expand on their impressive customer traction milestones and growth rates."
Now Celtx wants to accelerate that growth. The staffing has increased about 60 per cent in the past year to 22 full-time people. Kennedy believes it will reach about 40 in a year's time.
The company recently hired Jacquelyn Holden, a former sales exec with another St. John's tech success, financial software company Verafin. She is now vice-president of sales and marketing, heading up the effort to increase sales further.
Although it originally set out to target the indie film market, it has found that its clientele includes ad agencies and video production companies that range in size from 30 to 5,000 employees. Celtx now sees an opportunity in targeting these groups, and the growing sales staff will help.
"We've always been a very engineering-focused company with almost no sales and marketing," said Kennedy. "Now our staff is about 70-30 development-to-marketing, and we want to move toward a 50-50 split."
Entrevestor receives financial support from government agencies that support startup companies in Atlantic Canada. The sponsoring agencies play no role in determining which companies are featured in this column, nor do they have the right to review columns before they are published.