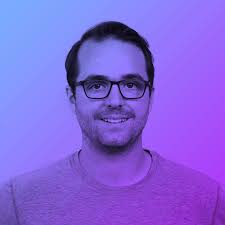 Manifold, the company that helps software developers access services with ease, has raised a Series A round of US$15 million (C$18.5 million) from a pool of blue-chip investors across the continent.
The Series A round was led by OMERS Ventures, of Toronto. The other institutional members are BoldStart Ventures of New York, Leaders Fund of Atlanta and Toronto, Version One Ventures of Vancouver and San Francisco, Build Ventures of Halifax, and Amplify Partners of Menlo Park, Calif. The funding includes investment from angel investors Alex Bard, Daniel Debow, Matt Wyndowe and Gavin Uhma.
Based in Halifax and San Francisco, Manifold provides a single platform on which developers can access a range of services, thereby simplifying the process of building digital products. Software developers often need an array of services that they can incorporate into their products to accelerate the development process. But finding and accessing all these services can be cumbersome.
Manifold allows developers to easily find, buy, and manage their favorite services without being locked into a single cloud platform. With Manifold, developers are no longer restricted by the confines of any particular cloud, allowing them to create stacks tailored specifically for their project needs.
"The modern development stack is complex," said CEO and Co-Founder Jevon MacDonald in a statement. "Until now, there has been no easy way for developers to discover and manage the mix of services needed to create modern applications without resorting to the one-size-fits-all offerings of the monoclouds. … Manifold has set out to change this, by providing a simple way for the best developers to connect with their favorite service providers."
MacDonald is best known as the former CEO of GoInstant, the Halifax-based co-browsing startup that raised $1.7 million in 2011, and sold out to Salesforce.com a year later for more than $70 million.
Major Atlantic Canadian VC Financings of 2016-17
| | | |
| --- | --- | --- |
| Company | Raise | Lead Investor |
| Manifold | US$15M | OMERS Ventures, Toronto |
| Resson | US$11M | Monsanto Growth, San Francisco |
| Kinduct | US$9M | Intel Capital, Santa Clara, Calif. |
| TruLeaf | $8.5M | Mike Durland, Toronto |
| Metamaterial Tech | $8.3M | Radar Capital, Toronto |
| Sequence Bio | US$3M | Data Collective, Palo Alto, Calif. |
The big difference in the early funding of GoInstant and Manifold is the size of the round. In 2011, MacDonald knocked on investors' doors throughout Silicon Valley, assembling a group of blue chip investors who chipped in less than $2 million in a concept.
With Manifold, MacDonald has foregone a public announcement of a seed-round and gone right to a Series A, announcing an initial round about 10 times bigger than GoInstant's. It signals that his ambitions for this company greatly exceed what he had in mind for GoInstant.
"Manifold is addressing a massive opportunity," said Build Ventures Partner Patrick Keefe in an interview. "They are developing a platform for finding and managing microservices that developers build into their products. Now they're properly capitalized. That's not the type of opportunity you'd want to go after without adequate capital."
Yet again, the important thing to note is the prestige and geographic makeup of the investor pool. These investors are spread across the U.S. and Canada, meaning Manifold's network can extend into major markets across the continent. Even the angel investors are impressive – Uhma was MacDonald's co-founder at GoInstant; Toronto-based Debow is a former Senior Vice-President at Salesforce; Bard is Managing Director at San Francisco-based Redpoint Ventures; and Wyndowe is the Head of Product Partnerships at Uber in San Francisco.
The Manifold Series A may be the largest VC deal ever in the region. There have been larger investment rounds, though they have tended to be more in the private equity realm rather than pure venture capital. The deal announced Thursday adds to the list of major funding rounds announced by Atlantic Canadian companies in the past 15 months, many led by VC funds in the San Francisco area. In the last 15 months, a total of C$64 million has flowed into Atlantic Canadian startups from rounds of more than C$3 million each.
The round is also a win for Build Ventures, the Halifax-based VC fund that is financed largely by four Atlantic Provinces. Build has been involved in the two largest deals announced in Atlantic Canada in the last year – Manifold and Resson – and continues to expand its roster of co-investors.
Manifold, which now employs 25 people, was vague about what the funds will be used for, saying it intends to expand in both Halifax and San Francisco and add new product features.
"The opportunity in the developer services market is huge, and none of the major cloud players are focused on fostering the developer services ecosystem like the team at Manifold is," OMERS Ventures Partner Brian Kobus said in a statement. "We are investing in Manifold because we believe their vision for the future of the industry is the right one, and this launch will be the first step in creating a new category of businesses within the cloud economy."