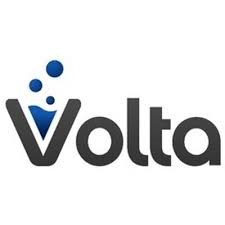 Volta Labs is launching a new funding program that will give as much as $250,000 a year to "very, very early-stage companies" across Atlantic Canada, CEO Jesse Rodgers announced Tuesday night.
Speaking at the conclusion of DemoCamp, Rodgers said Volta has partnered with Innovacorp and BDC Capital to establish the program called Volta Cohort. The new program will provide investments of $25,000 to up to five companies in each cohort through a micro-fund. The organizers hope there will be two cohorts a year.
"Our goal is to accelerate the growth and success of startups in Atlantic Canada," said Rodgers. "One of the challenges founders face in Atlantic Canada is access to early-stage investment. With this new program, we are now able to provide these companies with the resources they need to develop their products and expand operations Programs like this help to establish Atlantic Canada as a regional hub for technology entrepreneurs."
Rodgers said applications for the program are now open, and there will be pitching session for the entrants on Nov. 14.
The five winners will receive $25,000 each and will be mentored throughout the program. Halifax companies will be mentored by founders of companies in Volta, and the organizers will arrange for local mentorship for companies based in other parts of Atlantic Canada.
Rodgers said the goal of the program is to find promising entrepreneurs and give them that little but of funding that can get their project rolling. The financial component will be an equity investment, not a grant or loan, though the organizers have yet to work the exact structure of equity funding. Rodgers said it would be "founder-friendly."
Rodgers spoke at the end of DemoCamp, in which 10 entrepreneurs from Nova Scotia and New Brunswick demonstrated their technology. Some are beginning to gain customers and others are more advanced. The final demonstration was by Michael Brown, the CEO of Swept, which had just announced a $2.5 million funding round. Brown said he'd learned this week that Walt Disney Co. has an opening for janitorial services at one of its parks and is requiring all applicants to use Swept. It was a point not lost on Rodgers.
"In Atlantic Canada, we're producing more companies, better companies, with a global reach," Rodgers said. "The fact that Disney knows about Swept shows that reach of companies based in Halifax."