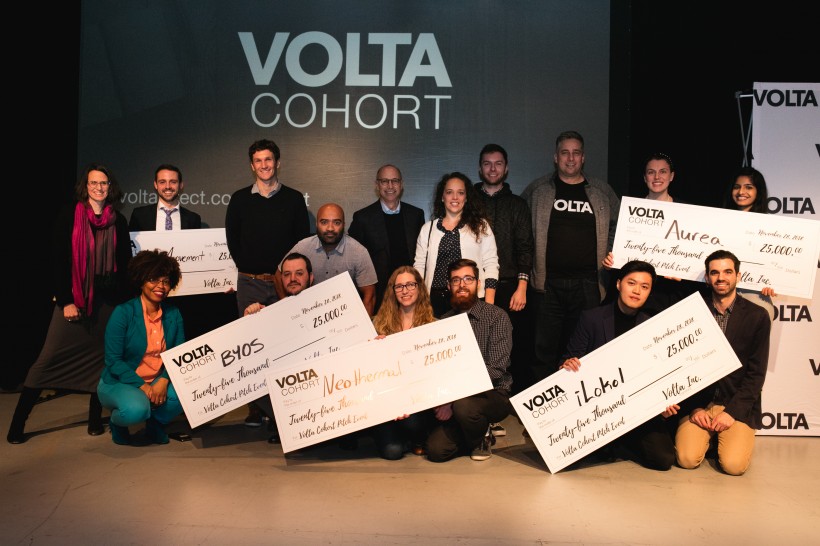 Volta is looking for early-stage startups to pitch at the next Volta Cohort event, which will give as many as five teams pre-seed funding of up to $25,000.
The Halifax-based statrup hub began the Volta Cohort two years ago to provide an initial funding boost for early-stage companies, so they have some capital to develop a product and get off the ground. Since then, the program has awarded a total of $525,000 to 21 ventures.
The fifth Volta Cohort pitching event will take place Nov. 20, and applications will be open until Oct. 10. You can apply here.
Volta will announce a list of finalists next month.
Entrants can be based anywhere in Atlantic Canada, not just Halifax. Past winners have included Talem Health Analytics of Sydney and UAV Control Tower of St. John's.
Along with investment, Cohort companies are given workspace at Volta, programming, and access to a board of mentors comprising CEOs and founders of Volta's resident and alumni companies. The board will meet each company every two months – offering peer support, advice and a check on its milestones.
For winners that aren't located in Halifax, Volta will work with partner organizations in other cities to ensure support is available where the companies are located.
The investments are provided through a microfund co-founded by Volta, Innovacorp, BDC Capital, and the Atlantic Canada Opportunities Agency.