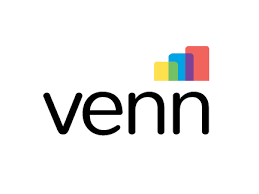 Venn Innovation, the Moncton-based tech support organization, has announced a series of workshops to be held across the region to help startups learn more about competitive intelligence.
The organization said last week the workshops this fall will be conducted by renowned competitive intelligence expert Jonathan Calof.
Venn Innovation said in a statement it is launching the educational series because companies that can effectively assess risk and opportunity are ultimately able to grow and succeed more effectively.
These workshops are designed to teach companies to build strategies that consider internal and
external factors that will impact their operations.
"Companies can't succeed on great resources, strategy and management alone," said Calof in the statement. "They can only succeed if the external environment cooperates with them."
Venn is organizing the workshops with support from ACOA, Innovacorp in Nova Scotia, the Genesis Centre in Newfoundland and Labrador, and the PEI Business Women's Association.
"Connecting entrepreneurs to critical resources for growth and long-term sustainability is a
significant focus for us," said Venn CEO Doug Robertson. "This initiative will give companies in our region the opportunity to get world-class training, insight and advice here at home that will enable them to reach their global markets."
You can register here for the workshops, which will be held at:
Nova Scotia: Oct. 16 at Innovacorp's Technology Innovation Centre.
New Brunswick: Oct. 23 at the Venn Centre.
Newfoundland and Labrador and P.E.I. dates will be announced soon.