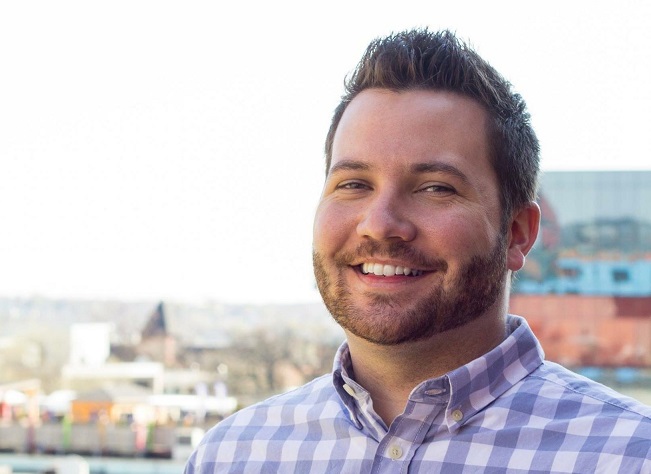 According to data produced by LinkedIn, Atlantic Canadian innovation companies were on a hiring rampage last quarter.
Concrete Ventures CEO Patrick Hankinson posted an item online Tuesday night saying that LinkedIn data shows that Atlantic Canadian startups and high-growth innovation companies added about 600 jobs net in the April-to-June quarter. That was a gain of about 8 percent, bringing the total staff employed by these companies to about 8,000.
Hankinson is well known in the startup community as the founder and CEO of Complr, which he sold for more than $20 million in 2014. Last year, he was selected by the Nova Scotia government to oversee a regional early-stage venture capital fund, which he named Concrete. What's less well known is that he is an absolute data junkie, and has built up his own databank on the Atlantic Canadian startup community that has grown to about 840 companies.
He uses data analytics on LinkedIn to assess how these companies are adding or subtracting employees, and he was so surprised by the numbers for the second quarter of 2019 that he posted them online.
"It's LinkedIn data so the numbers aren't 100 percent accurate," Hankinson said in an interview Wednesday. "But I find it does paint a very good picture of what is going on in the ecosystem."
LinkedIn can keep track of every person in a certain group who changes their job status. Trouble is, not everyone updates their LinkedIn profile each time they gain or lose a job. (A case in point: according to his LinkedIn profile, Stephen Harper is still the Prime Minister of Canada.) So the LinkedIn data indicates a trend but should be taken with a grain of salt.
Here are the specifics in Hankinson's study: there was a net gain of 593 jobs among the startups or high growth innovators last quarter. The leaders in the hiring spree were: Charlottetown-based BioVectra Inc. (which added 33 employees to produce a LinkedIn total of 259); St. John's-based Verafin (up 32 to 376); Fredericton- and Washington, D.C.-based Introhive (up 19 to 175), Mount Pearl, NL-based Genoa Design International Ltd. (up 15 to 123); Halifax-based Manifold (up 14 to 53) and Halifax-based Dash Hudson (up 10 to 94).
In the interview, Hankinson said that the job growth is coming in two ways. As shown in the previous paragraph, major companies (especially those that have accessed capital in the last few years) are adding employees at a strong clip. Meanwhile, the number of companies continues to grow. Though these new companies hire only a few employees each, the sheer number of new ventures can add to the overall picture.
Hankinson added that one surprising aspect of the employment picture is that not all companies are showing a net gain in employment. He was astonished by the number of younger or smaller companies that reduced their workforces by 30 to 50 percent in the last quarter. These shrinking companies were also taken into account when calculating the overall net gain.