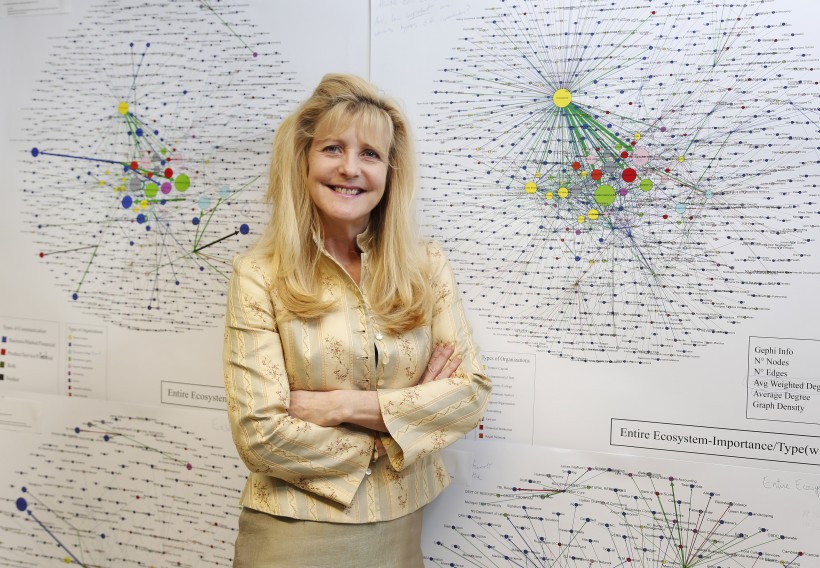 Ellen Farrell believes recent funding changes have improved the quality of startups in Saint Mary's University's MTEI program and a new relationship with Mitacs will improve them further.
Farrell, the Co-Director of SMU's Master of Technology, Entrepreneurship and Innovation program, recently changed the way its startups are funded. She said the result has been the creation of higher caliber companies. Now, the program is partnering with Mitacs—a nonprofit organization that aims to encourage "industrial and social innovation"— to further enhance funding for young companies.
MTEI is the university's main entrepreneurship program and enrollment has grown from seven students in 2013 to 28 students in the current class. Farrell says the new funding structure is encouraging more of the best students to choose to found startups rather than alternatives for their course work.
"It's really a motivator for students now," said Farrell. "First of all, it totally changed who was getting the money. It's brought better students into the startup stream. Because people still have to live, and if you're in an internship and you're earning money that's fine, but you want your best students in the startup stream."
The MTEI program allows students to choose from three learning streams: a thesis stream; an internship stream; and a startup stream, in which students create their own companies.
On Wednesday, several MTEI companies presented at a showcase of student entrepreneurship at the university. They included Ashored, which has developed smart fishing gear that reduces harm to sea life and has already raised $244,000 in non-dilutive funding.
SMU's Venture Grade VC Team Invests in Cribcut
Previously, MTEI students competed for cash prizes from SMU's Durland Innovation Fund by pitching startup ideas at the beginning of the program. Students who produced the best ideas received funding, but were not obligated to enter the startup stream and launch their companies. Some students won prizes, kept the money and then entered the internship stream, where they were also earning a salary.
Under the new funding system, implemented earlier this year, students are given set amounts of money when they reach key business development milestones.
"These milestones are traditional venture-capital methodology, but it's totally non-dilutive," said Farrell. "Nobody's taking any equity."
Unlike the original system, funding is now tied to specific students, rather than to business ideas. If multiple students are working together on a business, each student can receive funding.
Students will typically earn $5,000 to $6,000 from the Durland fund over the course of the program.
Farrell said the milestone-based payouts can make the financial challenges associated with entrepreneurship more manageable.
The Mitacs funding application process is separate from SMU's internal funding system and requires that student companies already have secured $7,500 in financing, and that that their startup have a research-related dimension.
Students can choose to invest their own money for this purpose, but Farrell said MTEI is also seeking private donors to help students reach the required threshold.
Mitacs offers each qualifying student up to $15,000, in addition to what they receive from the Durland Fund.
Mitacs began offering its funding too late for most of the current class to apply. Next year's program begins in May, and Farrell expects that students will start applying for funding shortly afterward.
In addition to the increase in the number of students choosing the startup stream, Farrell believes more students -- especially those who come to MTEI from fulltime jobs in businesses -- will choose to write a thesis to get their degree. She said these executives don't need an internship because they already have a paying job; and they are not interested in starting their own company. But a thesis would help them with their career.