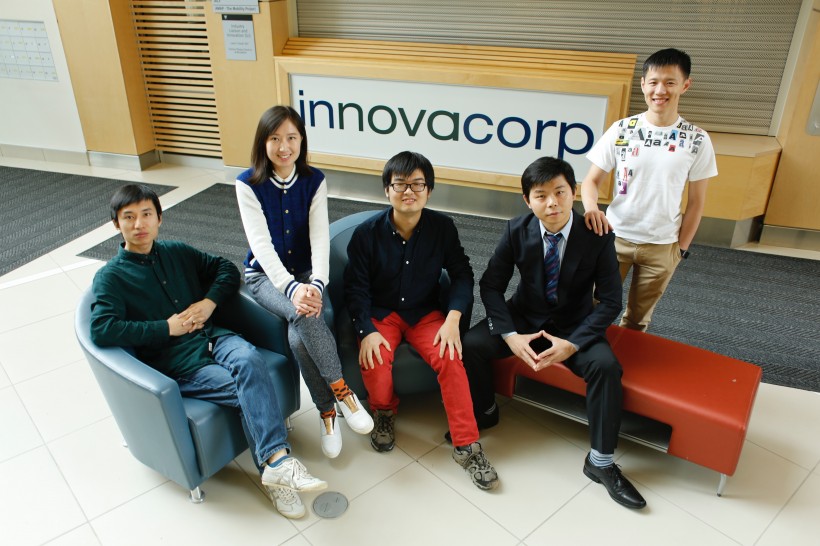 RetailDeep, the Halifax-startup that used to be known as Skyline, is currently in the running for some big prizes and was shortlisted to the Top 20 at the XRC Labs innovation accelerator in New York City.
XRC runs two cohorts annually and RetailDeep will travel to the Big Apple next week to participate in the final round of the application process, which had over 500 applicants. The applicants will be whittled down to five.
If accepted, RetailDeep will win US$100,000 and spend 12 weeks working out of XRC office space in Manhattan.
In addition to being XRC finalists, the company is also developing a pitch for the RBC Innovation Fund, Borealis AI, and will be among the first pitchers vying for the $1 million Salesforce Trailblazers Canada Fund.
"This is exciting," said company COO Michael Himmelman in an interview. "We chased XRC but [other partners including Salesforce] came to us."
RetailDeep equips retailers with sensors that uses facial recognition from partner companies like Microsoft, Google, Kairos and Face++ to help bricks and mortar stores offer a more tailored in-store experience.
Manifold Makes 2018 Marwhal List
Recently, RetailDeep rebranded to better reflect the company's vision.
"Skyline didn't really mean anything so we wanted to find something that was reflective of the fact that we're in retail and use deep learning and AI," said Himmelman.
The company, which started in Shanghai, China, is expanding its eight-store pilot with Chinese retailer, Pocket Noir, to include 100 locations across China. It is also piloting locally, testing its AI at the Halifax Seaport Farmers' Market and several other businesses in the city.
"We came a long way, but have stayed true to our original vision of helping retailers deliver on a promise of personalized customer experience," said CEO and Co-Founder Hai Hu in a statement yesterday.
Co-founders, Hu and Changhai Jiang initially started the business in Shanghai with a fully automated shop. Through Innovacorp's Start-up Visa Program, the team came to Halifax to bring its type of retail expience to North American markets.
"We looked at the automated store (in China) and thought what could be easily deployed. We took the best part of that technology and refined it and put it out in the NA market," said Himmelman.
Since then, RetailDeep has landed a residency at Volta Labs, worked with Nova Scotia Business Inc. on export development, and recently inked an agreement with its first US-based customer, which operates pop-up stores.
"Our growth and success in Canada wouldn't be possible without the continued support of our partners," said Hu. "There are many organizations, programs and people who have been instrumental in helping us develop our business from the moment we came to Canada."