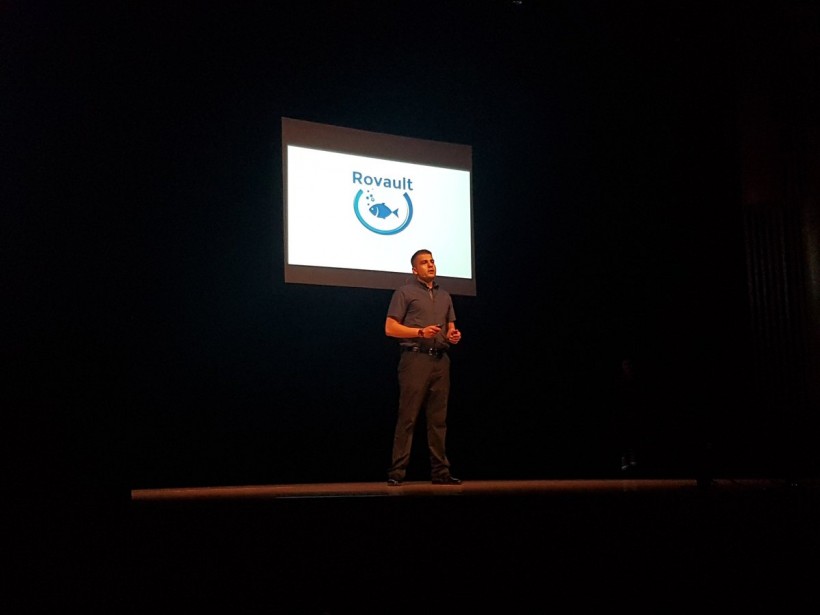 RovaultAI, the Halifax company developing technology to reduce waste in shellfish processing, was the big winner Thursday night at the China Program pitching session organized by Launch Dal.
The program is designed to improve the local ecosystem by training several companies, awarding prizes to the best of them, and increasing links with the huge market in China. Eight companies were selected to pitch at an event at Dalhousie University last week.
RovaultAI, which has designed a marine camera solution that could potentially save seafood plants $2 million per year, took the first prize. It includes $2500 in cash and $2000 in in-kind consulting services.
The company's algorithm-based visual recognition software identifies species of shellfish based on size, growth and health and helps to find meat that would otherwise be discarded. Rovault plans to integrate its technology into shrimp processing plants to help increase the yield in an industry where usable meat is often wasted.
Co-Founder and CEO Ehsan Lavasani last year raised $25,000 in non-dilutive funding through Innovacorp's Blue Solutions Startup Challenge and $10,000 through Dal's LaunchPad competition. In November, the company also received a $25,000 equity investment from the Volta Cohort pitching competition.
The second-place prize in the China Program event went to Knit, which is developing a social network for seniors. It allows them to share their daily experiences with old friends, family, and other seniors through a highly interactive video journal feature.
Graphite Innovation & Technologies Inc. captured the third prize. The company has developed a revolutionary way to produce graphene and used it to develop a marine coating for vessels. Graphene is an unusual pattern of carbon atoms aligned in hexagonal hives to produce a light, durable material. It is 200 times stronger than steel and efficiently conducts heat and electricity.