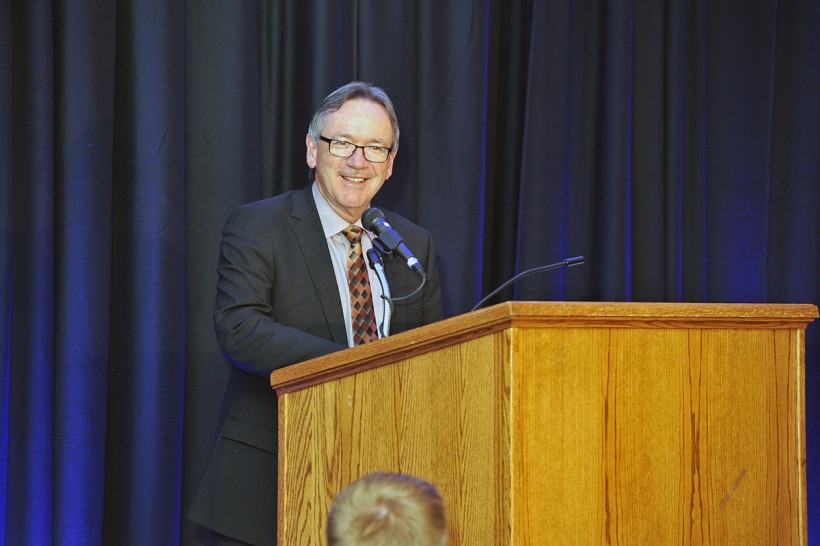 Propel ICT, Atlantic Canada's tech startup accelerator, has named Barry Bisson, former President of Shad Valley International, as its new Chief Executive Officer.
Propel released a statement on Thursday saying that Bisson, who previously headed the Technology, Management and Entrepreneurship program at University of New Brunswick, would take the helm at the accelerator. The position came open earlier this year when CEO Anita Punamiya said she would be stepping down, though she is remaining on the Propel board.
"I am thrilled for Propel and the startup community within the region," said Propel Chairman Steven Burns. "With Barry's leadership, I believe we will be able to build a strong vision for the region and execute on that vision."
For twelve years, Bisson led Shad Valley International, building deep ties with the entrepreneurial community in the Kitchener-Waterloo region and throughout Canada. Shad is a pan-Canadian program that provides summer programs for gifted high school students interested in science and entrepreneurship.
Bisson brings those far-reaching networks and a lifelong dedication to fostering entrepreneurial and innovative potential to this new role. In the past few years, he's been most visible in the region at the bootcamps for the New Brunswick Innovation Foundation's Breakthru competition, teaching workshops on accounting.
"As the former leader of Shad, a national organization, I witnessed firsthand the tremendous impact that can be created when organizations and individuals set aside the interests and priorities of their jurisdiction to support a cause that is for the greater good of the nation," said Bisson. "In this new role, I am determined to be an effective advocate, fostering collaboration among many stakeholders, all for the greater good of Atlantic Canada and our country."
Propel offers programs in all four Atlantic Provinces. In its autumn 2017 cohort, It is now offering its Launch program, for early-stage companies, in Fredericton, Halifax and St. John's. The program has also been offered recently in Sydney and Charlottetown. The Build program for growth-stage companies is being offered in Moncton.