An intriguing round of follow-on funding for Halifax consumer health products maker Origin BioMed headlines a bargeful of news in the startup space today.
Origin announced yesterday it has landed $2 million in funding -- $850,000 from Nova Scotia Business Inc., $650,000 from Avrio Ventures of Calgary and $500,000 from GrowthWorks Atlantic . This builds on the total of $4.5 million that the three VCs have sunk into Origin already in the past year.
Origin manufactures natural pain relief for diabetes sufferers and the funding shows this company – which is a real veteran of the startup sector – is still in growth mode. The company was the first investment several years ago of First Angel Network and its original chairman and CEO, Robert Cervelli, was a master at attracting angels from all over North America. It was one of three things that always impressed me about the company; the other two were its splendid work in communicating with shareholders, and its marketing prowess.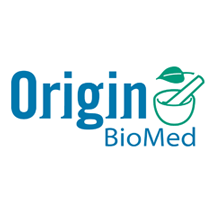 That marketing mission -- the countless years of courting stores, then chains, then mega-chains -- is paying off. Origin's Neuragen product is in the three biggest pharmacy chains in the U.S., Walgreens, CVS Pharmacy and Rite Aid and is now moving into Walmart for a total of 40,000 outlets. This is a bonafide Atlantic Canadian success story.
Origin is the third Nova Scotian company (the others are Unique Solutions and LED Roadway Lighting) to raise more than $5 million this year. These companies between them have raised more than $48 million this year – an astonishing feat when you consider that the total annual VC investment for Nova Scotia was $10.4 million last year according to Thomson Reuters, and that was considered a good year. And we're only two-thirds of the way through the year.
What's more, I figure about $42 million of the investment for those three companies came from private investors. The taxpayers' investment (which so far has RISEN in value) has helped to attract several times more private investment than the taxpayers put up.
The big question raised by this funding is what's next for Origin Biomed. Cervelli moved on earlier this year to head NeuroQuest, which aims to develop neurology drugs, and was replaced by Robert Dingee. He told AllNovaScotia.com that the company will soon break even. VCs have been piling into this company in the past couple of years and must be expecting an exit at some point.
In other news:
Disclosure: NSBI is a sponsor of entrevestor.com.